Get on your bike for Le Tour De France!
27th June 2014
... Comments
---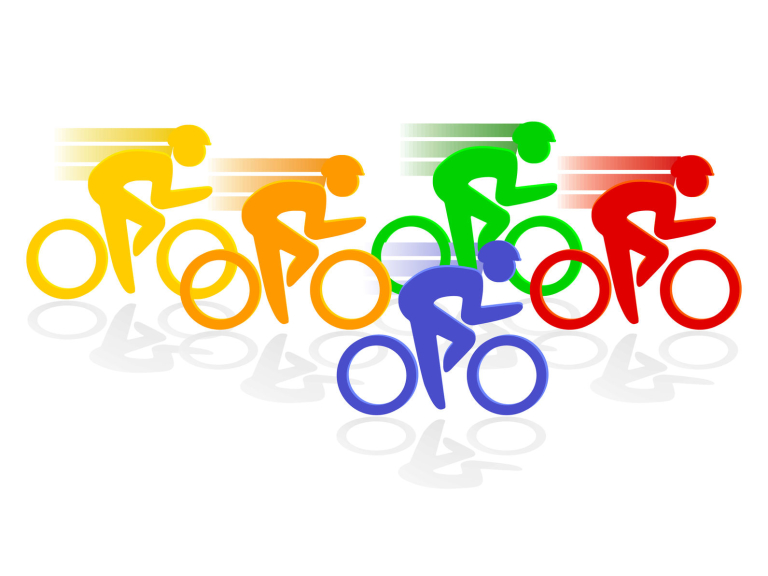 Sunday 6th July will see Le Tour De France passing through Rochdale near Blackstone Edge Reservoir, arriving between 1:40pm and 2:00pm.
There has never been a better time to get on your bike and get active in the run up to the big day! Why not take advantage of the beautiful surrounding scenery (and hopefully beautiful weather) and head up to the hills around Littleborough?
Or make your way to the Le Bicyclette De Littleborough event on the 28th June at Littleborough Library and take part in the Big Balloon Race for your chance to win a £20 bike voucher and have lots of themed fun!
If making tracks on your bike isn't your thing, why not get involved in the other Le Tour De France inspired events Rochdale has to offer?
The Co-operation on Wheels exhibition at Rochdale Pioneers Museum (Open 10am-5pm until October 2014) is a fun and free family day out- showcasing a wide range of bicycles and even World Individual Pursuit Champion Bradley Wiggins' 2004 skinsuit!
The Tour De France Countdown Party on Toad Lane (11am-3pm, Rochdale Pioneers Museum) has something for everyone: design a cycling jersey, witness the unveiling of the Rochdale Youth Service's "ReCycle" kinetic sculpture, or play Tour De France four in a row – and if all that makes you thirsty, indulge in some Tour De France Themed Ales or wander over the Pedal Powered Smoothie Maker!
Or make your way to one (or all) of the Big Games 2014 events happening across the borough, promising to be a fun packed four days of sports, climbing, face painting and more! The Big Games events will run from 11am-4pm at:  Littleborough (Saturday 28th June, Littleborough Sports Centre), Middleton (Sunday 29th June, Middleton Arena), Rochdale (Saturday 12th July, Touchstones and Broadfield Park) and Heywood (Sunday 13th July, Queen's Park)
With so much on offer there's no excuse not to get involved in the Le Tour De France inspired events in Rochdale this July!