Vulcan 7
Richmond Theatre
The Green
Richmond
TW9 1QJ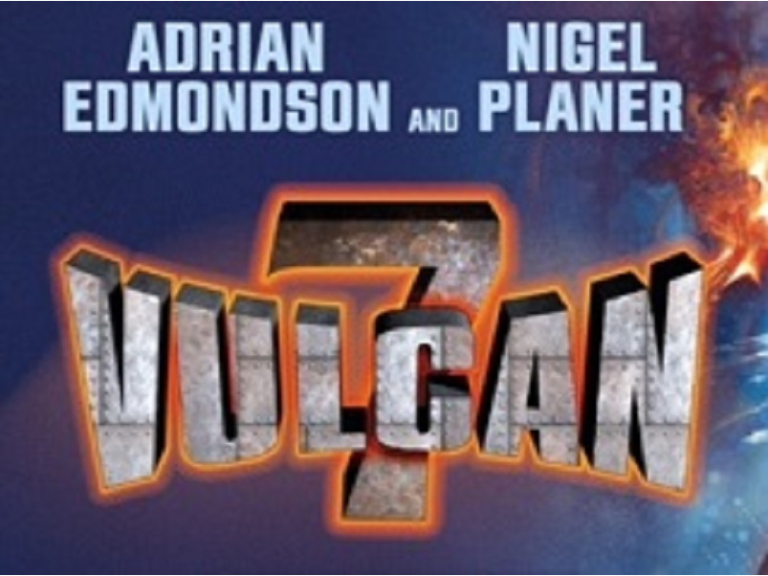 Written by and starring Adrian Edmondson and Nigel Planer. Adrian Edmondson and Nigel Planer shot to fame in the 1980s with The Comic Strip Presents… and as Vyvyan and Neil in the massive cult classic The Young Ones. They also starred together in Filthy, Rich and Catflap on television and played in the spoof band Bad News. They co-star in this hilarious new comedy about the actor's life, which they have also co-written.
Gary Savage and Hugh Delavois were students at RADA together. Now in their sixties, they meet in an Icelandic wasteland, on the set of a fantasy movie.
Hugh has had a plodding career but has landed the role of Vulcan's butler - a small but regular role - and he's making his seventh film for the franchise. Gary is a one-time Hollywood A-lister who has fallen on lean times, and is playing a guest monster with four hours in make-up and one word in the script.
Sparks fly inside the trailer as old wounds are opened. Leela, a runner, attempts to keep the peace between them, but outside the trailer things are not going to plan either: the director's gone AWOL, the catering truck's on the wrong side of a ravine, and the volcanic activity is growing more and more lively by the minute…
Adrian Edmondson is best known for his role in Bottom, which he wrote with Rik Mayall. On stage they starred together in Waiting For Godot and Ade also appeared in the West End run of The Rocky Horror Show. More recently he has appeared in War & Peace, Twelfth Night at the RSC, and in a cameo role as Captain Peavey in Star Wars: The Last Jedi.
Nigel Planer has worked extensively in the West End with leading roles in the original productions of Evita, Chicago, We Will Rock You, Wicked, Hairspray, Feelgood and Charlie and the Chocolate Factory. He won a BRIT award in 1984 and has been nominated for Olivier, TMA, What's On Stage, and BAFTA awards. He created the spoof actor character "Nicholas Craig" and featured in the Doctor Who: Live tour as Vorgenson, The Inter-Galactic Showman.
Running time: The running time will be added as soon as it is confirmed.
Future dates
Tuesday 23rd October 7:30pm until 10:00pm
Wednesday 24th October 2:30pm until 5:00pm
Wednesday 24th October 7:30pm until 10:00pm
Thursday 25th October 7:30pm until 10:00pm
Friday 26th October 7:30pm until 10:00pm
Saturday 27th October 2:30pm until 5:00pm
Saturday 27th October 7:30pm until 10:00pm