Biodanza
St.John the Divine Hall, Sovereign Gate, 20 Kew Road, Richmond
TW9 2NA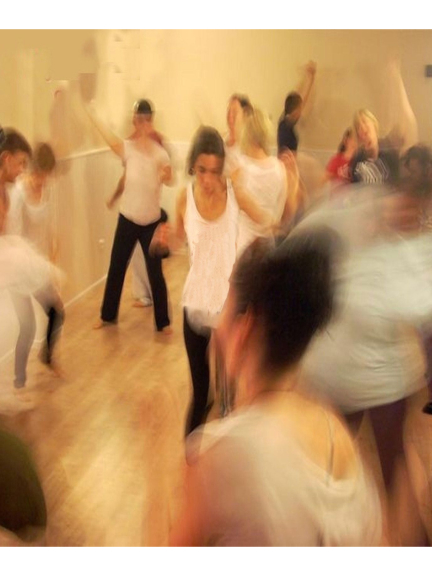 Creative dancing to find your own response to beautiful music in a guided, holistic system.
Would you like to have the opportunity to move freely– dance your own authentic movements to beautiful, carefully chosen music in a safe and welcoming environment ?
A BIODANZA class is carefully structured where you can respond to the music free from the need to learn any routines or steps.
You can connect with your own dance and your own movements to discover how you feel in the present moment, in the "here and now".
ABOUT BIODANZA
Biodanza is a pure dance form that originated in South America.
The word BIO translates as LIFE and the word DANZA translates as DANCE. In English this the DANCE OF LIFE.
Biodanza is a series of dance/movement exercises to music, designed to let you experience the here and now, to be in the present moment.
We call this a VIVENCIA from the Spanish word VIVIR – TO LIVE.
Biodanza is based in part on universal biological and physiological principles and works in an organic and holistic way through your unique response to music, your own movements and your connection with the group. There are no steps or routines to learn.
Biodanza promotes health and well-being, joy and relaxation, pleasure and contentment. We can strengthen our innate ability to feel pleasure and satisfaction and to develop our natural capacity to empathise with others and with nature.
Biodanza aims to integrate, harmonise and balance the mind, body and spirit. Biodanza helps us to become more coherent.
Future dates
Wednesday 22nd August 7:15pm until 9:15pm
Wednesday 29th August 7:15pm until 9:15pm
Wednesday 5th September 7:15pm until 9:15pm
Wednesday 12th September 7:15pm until 9:15pm
Wednesday 19th September 7:15pm until 9:15pm
Wednesday 26th September 7:15pm until 9:15pm
Wednesday 3rd October 7:15pm until 9:15pm
Wednesday 10th October 7:15pm until 9:15pm
Wednesday 17th October 7:15pm until 9:15pm
Wednesday 24th October 7:15pm until 9:15pm