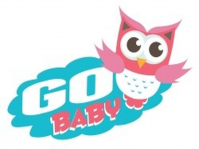 Go Baby! at Gallery Oldham
Thursday 30th March
10:30am until 12:30pm See future dates
Let your baby take the lead and explore the gallery through their eyes Just drop in – no need to book. Every Thursday Term Time Only
Let your baby take the lead and explore the gallery through their eyes.
Our popular GO Baby! programme for 0 – 2 year olds uses sounds, textures and sensory play to bring our spaces to life.
Just drop in – no need to book.
Our free weekly sessions are on every Thursday (term time only)
Date 16th March 2017
Time  10.30am to 12.30pm
Call 0161 770 4741 or email evad.ouldokojie@oldham.gov.uk for more information.
Future Dates
Thursday 6th April
10:30am until 12:30pm
Thursday 27th April
10:30am until 12:30pm
Thursday 4th May
10:30am until 12:30pm
Thursday 11th May
10:30am until 12:30pm
Thursday 18th May
10:30am until 12:30pm
Thursday 1st June
10:30am until 12:30pm
Thursday 8th June
10:30am until 12:30pm
Thursday 15th June
10:30am until 12:30pm
Thursday 22nd June
10:30am until 12:30pm
Thursday 29th June
10:30am until 12:30pm
Thursday 6th July
10:30am until 12:30pm
Thursday 13th July
10:30am until 12:30pm
*thebestof cannot be held responsible for any changes, amends or cancellations of an event
Contact us: 0161 770 4741

visit us

Oldham Gallery
Oldham Cultural Quarter,
Greaves Street,
Oldham

OL1 1AL