What To Expect At The Black Horse, Foxton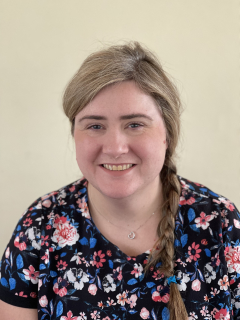 Claire Bryers
An April  message from Claire:
Hello again, you lovely people!

I'm writing this update on April 1st and looking outside it's actually snowing!

That's no April fool joke. It's hard to believe that just a week ago, we were serving customers in the garden in warm sunshine!

Looking back over the last couple of months, it seems the world has gone mad. What with the senseless and devastating war in Ukraine, cost of living crisis, covid cases rising and crazy unpredictable weather, we all might be forgiven for feeling just a little bit down.

But experience tells me, that's not going to help anyone! And it's not as if we've not all faced plenty of 'downs' before to challenge our sanity! And we always come through. So we've learnt to keep a positive head on our shoulders and actually we are getting very excited looking forward to Easter and the summer months here at The Black Horse, 'cause we know when the sun shines, there's no better place to be!

And we know that despite whatever the world, government or climate change throws at us, we'll still always strive to be the 'best proper English country pub' we can be - somewhere where you can come to feel at home, have a chat and drink with friends - because we know that's what our regular customers like about us. You can have a meal here or just enjoy a beer and a bag of crisps if you want to.

If you're a new visitor, you'll be made to feel very welcome by our lovely staff but please don't expect 'Maitre Ds', silver service and linen tablecloths, 'cause that's just not us!!
(Can you imagine Daniel and I or even Ros with a tea towel on arm taking orders with a posh accent?. I don't think so!)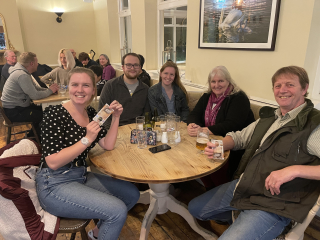 We've never pretended to be 'fancy', 'cause we're not. We've never pretended to be 'special', 'cause we're not. We are first and foremost a honest 'drinkers pub' with a good selection of wines, beers, spirits and banter, happening to offer a really good variety of home cooked delicious food for all the family at very fair prices in welcoming safe surroundings with friendly efficient service. That's us.

And we love to welcome you, whether you're a regular customer, a casual visitor to the village passing by, holidaying on the canal boats, or coming to one of our popular event evenings. We've got plenty coming up to choose from, including live music, quizzes etc., which you can see on the Upcoming Events page of our website here.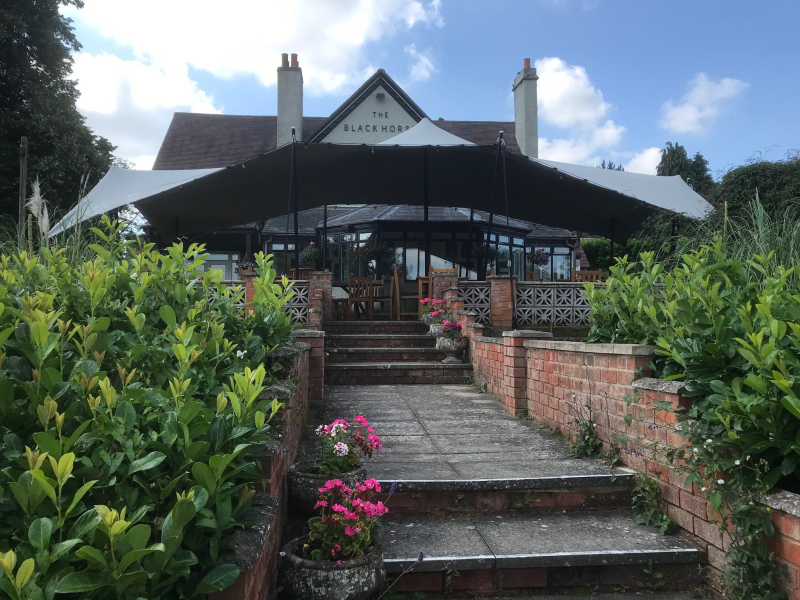 So why not come and see us whatever the weather (we've got you covered) at either the pub or our lovely adjacent character Stables Tea Room, where you can relax and be served a variety of delicious home made scones, cakes, and (as we're frequently told) probably the best cup of coffee in Leicestershire!

I just want to end by saying a big thank you to all you 'reviewers' who have left us some lovely complimentary comments over the last few months. They mean a lot to us and even if we occasionally don't get it right, they help us to keep focused on always doing the best we can!

Until next time, stay safe

Claire xx
(Owner/Landlady)
The Black Horse
Main Street
Foxton
Leicestershire
LE16 7RD
01858 545250
Web: www.theblackhorsefoxton.co.uk