Wellington School strides to £30,500 fundraising success for Kidscan
Timperley's Wellington School has raised £30,500 through its annual charity walk for Salford-based children's cancer research charity Kidscan.
Over 1,400 students from Wellington School took to the streets of Altrincham and Timperley in February for the annual charity walk. Students walked a total of 10 miles around the streets of Altrincham and Timperley, raising vital funds for Kidscan.  Now in its 19th year, the annual charity walk has become a Wellington School tradition, generating over £350,000 since it first took place in 1999.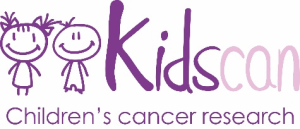 Stuart Beeley, Wellington School's headteacher, commented:
"I am delighted to announce that this year's charity walk has raised over £30,000 for Kidscan, a cause very close to the hearts of the Wellington School community. I couldn't be more proud of all the students and staff involved in this charity initiative and want to say a massive thank you to everyone who sponsored the children for such an important cause."
Ged Carter, Director of Development, Kidscan, commented: "We are blown away by the incredible generosity of Wellington School students, staff and their families. The significant funds raised from this walk will guarantee our ongoing vital research into finding targeted treatments, so that children affected by cancer will not only survive but thrive too."
Money raised from the event will go towards Kidscan's pioneering research into discovering new, targeted treatments for childhood cancers – treatments that are gentler for children's bodies, reducing short and long term side effects. Kidscan has also invited students from Wellington School to visit Kidscan's Salford laboratory to see this research in person.  
Cancer is the leading cause of death in children in the UK with around 1,600 children being diagnosed each year. Unfortunately 1 in 5 of these will not survive, and many children who do survive are left with lifelong disabilities caused by the drugs used to save their lives. Through ground-breaking research, Kidscan is striving to change that, giving every child with cancer the treatment they deserve for their very best chance at life.
If you would like to help Kidscan, please email info@kidscan.org.uk.
About Kidscan
Kidscan was founded on 2 December 2002 by Professor Alan McGown who had identified that there was no research institute that specifically supported children's cancer
Upon taking his chair at the University of Salford, Prof. McGown launched the charity in order to support research
Work carried out by Kidscan covers a range of activities from applied laboratory research focused on discovering new targeted treatments for children's cancer and improving the outcome of existing therapies currently in use, through to research into the psychological effects of children's cancer
Kidscan receives no statutory funding and relies solely on the support of organisations, trusts, public donations and fundraising events
Dr. David Pye was appointed Scientific Director in April 2014
Childhood Cancer