Lynn Willert Hypnotherapy Ltd.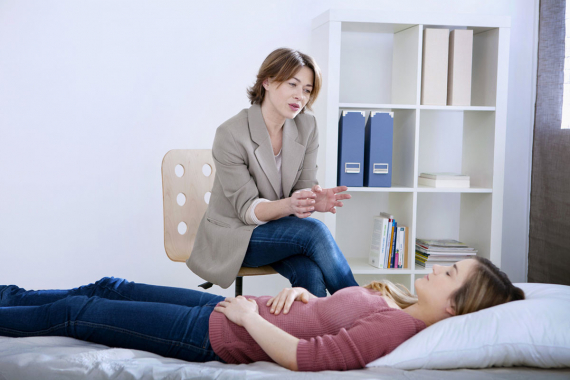 about us
Lynn Willert Hypnotherapy in Lowestoft specialises in stress management for private and business clients and also provides an effective stop smoking treatment.
We don't realise it but our brain is the most powerful asset we own but most of us will only ever use a fraction of its true potential.
But despite having such a great asset at our disposal, our brain, either on a conscious or sub-conscious level, often works against us.
This can lead to fears, phobias, anxiety, tension, depression and lack of confidence. Inside of us this leads to stress, which left unchecked can develop into significant complications.
These 'problems' develop from a mixture of our history, experiences, circumstances, relationships and thought processes. Untreated you can feel alone, isolated and vulnerable.
The state of your mind and the state of your body are inextricably linked. Lynn Willert Hypnotherapy in Lowestoft is the key to unlock the bridge between mind and body. 
What is Hypnotherapy?
Hypnotherapy is a state of mind required for therapy. A session with a hypnotherapist like Lynn Willert should, at the least, achieve the following:
Be relaxing and comforting
Allow you to communicate effectively with your sub-consciousness
Provide an improved, up to date perspective of your life
Help you to connect your thoughts and feelings
Teach you about yourself, your inner feelings, worries, inhibitions and most importantly of all – your potential!
Treatments - Take Control of Your Life
Anxieties, panic attacks and phobias
Insomnia and sleep problems
Problems and habits
Stop Smoking
Stress management and relaxation
Weight loss.
 Stop Smoking in 1 hour!
Guaranteed immediate and permenant results from Lynn Willert Hypnotherapy in Lowestoft.
If you genuinely want to quit smoking then Lynn Willert Hypnotherapy guarantees that you will kick the habit!
Wanting to quit is the first and by far the most important step. But doing something about it is, arguably, the hardest.
Patches and supplements do work for a significant proportion of smokers but they don't alter the root cause of addiction – cravings. Most available treatments attempt to mask cravings and slowly reduce these to tolerable levels. But this can be costly, time consuming and extremely frustrating.
A fundamental change to your attitude towards smoking is the only sustainable, guaranteed method to stop smoking. And it delivers immediate results.
One consultation is all that you need. Should the cravings return then Lynn Willert will provide treatment free of charge until you are completely smoke free. No other course of treatment can offer such a confident outcome for you wanting to stop smoking.
Stress Management
Learn to use hypnosis as a safe and effective technique to change and remove the stress, tension and pressure in your body and mind so that you feel calm and wonderfully relaxed.
Consultative Hypnotherapy is increasingly being sought by proactive employers as a means to reduce employee sickness, stress and absence in addition to helping to resolve a multitude of individual and group ailments.
And finally...
Lynn Willert Hypnotherapy in Lowestoft provides a wide range of treatments to let you retake control of your life. Call Lynn to discuss the best way forward for you.
Please mention thebestof Lowestoft when you contact Lynn Willert Hypnotherapy Ltd.