Curious About Llandudno
Starts: Llandudno Station
Augusta Street, Llandudno, Conwy,
LL30 2AD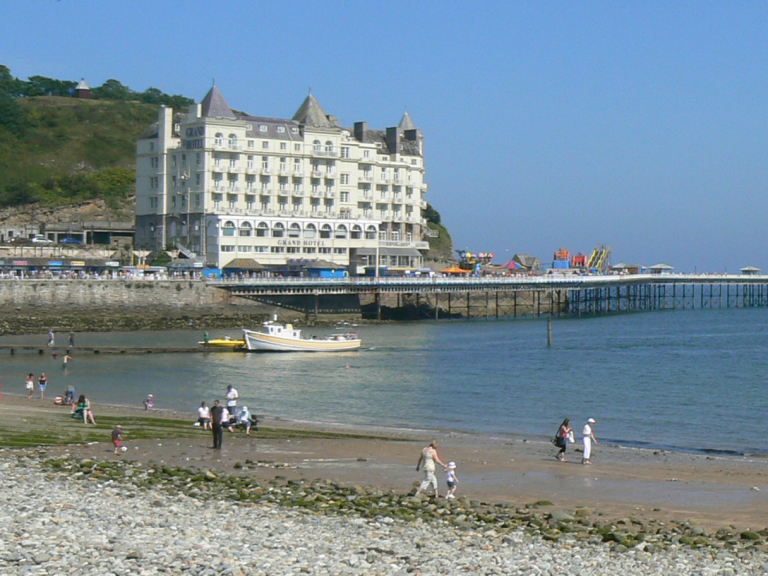 Have fun discovering Llandudno with two self-guided, heritage walks with an optional treasure hunt. Buy or instantly download & get curious!
Are you curious about Llandudno? Looking for an unusual and quirky activity which gets you out in the fresh air whatever your age and whatever the weather? Take one of our self-guided walks with a treasure hunt theme – looping around the better-known sights, as well as some of the more unusual and quirky ones, which combined make Llandudno an unmissable place to explore!
You'll get everything – detailed directions, maps, clues (with answers in the back!), and interesting snippets about the history of Llandudno and the people that have shaped it.
Buy or instantly download from www.curiousabout.co.uk/llandudno.html and explore in your own time. One booklet is enough for four people of all ages to enjoy.
Future dates
Sunday 18th November
Monday 19th November
Tuesday 20th November
Wednesday 21st November
Thursday 22nd November
Friday 23rd November
Saturday 24th November
Sunday 25th November
Monday 26th November
Tuesday 27th November
Wednesday 28th November
Thursday 29th November
Friday 30th November
Saturday 1st December
Sunday 2nd December
Monday 3rd December
Tuesday 4th December
Wednesday 5th December
Thursday 6th December
Friday 7th December
Saturday 8th December
Sunday 9th December
Monday 10th December
Tuesday 11th December
Wednesday 12th December
Thursday 13th December
Friday 14th December
Saturday 15th December
Sunday 16th December
Monday 17th December
Tuesday 18th December
Wednesday 19th December
Thursday 20th December
Friday 21st December
Saturday 22nd December
Sunday 23rd December
Monday 24th December
Tuesday 25th December
Wednesday 26th December
Thursday 27th December
Friday 28th December
Saturday 29th December
Sunday 30th December
Monday 31st December
Tuesday 1st January
Wednesday 2nd January
Thursday 3rd January
Friday 4th January
Saturday 5th January
Sunday 6th January
Monday 7th January
Tuesday 8th January