Hub of Hope 2nd Birthday Marks Big Success for Mental Health Training Programme
The Ambassador of Hope programme has gained support from EFC, Liverpool City Council and other large organisations
Today (5 July) Chasing the Stigma is celebrating the Hub of Hope's second birthday by revealing the impact of the charity's mental health training programme, for which the Hub of Hope is the foundation.
The Hub of Hope is now the biggest database of its kind and has become an invaluable tool for other organisations, such as the Samaritans, Papyrus, NHS Trusts, Job Centres and emergency services across the country. It has also been supported by the Minister for Suicide Prevention, Jackie Doyle-Price (pictured below).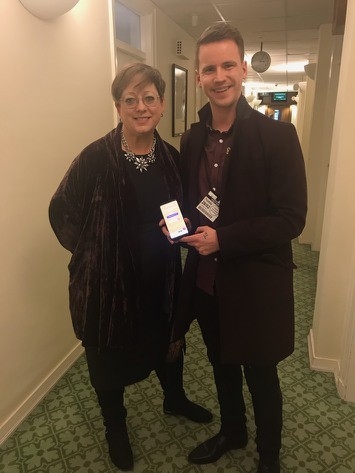 The Ambassador of Hope training programme was launched on World Mental Health Day (10 October) last year, when the training was delivered to its first recipients — senior figures from Everton Football Club. This included Everton CEO, Professor Denise Barrett-Baxendale, first-team manager Marco Silva and outgoing club captain Phil Jagielka.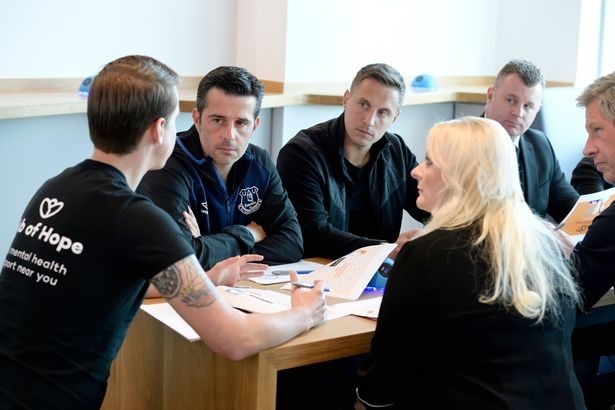 Since then, Chasing the Stigma has used the programme to train more than 1,500 individuals across many organisations, including The Regenda Group, Liverpool City Council, System Group, Mando and Mashbo. We also have a commitment from the Disclosure and Barring Service to train all 900 members of their staff.
In the two years since the innovative mental health platform was launched, over 40,000 users have visited the site or app, signposting them to the nearest and most relevant mental health support services from our database of more than 1,200 national and grassroots organisations. The site has had 170,000+ unique page views, furthering our ambition to become the go-to tool for mental health support.
The biggest usage has been in London, swiftly followed by Liverpool, Manchester, Birmingham and Leeds. In total, the Hub of Hope has been used across 1437 different towns and cities across the UK.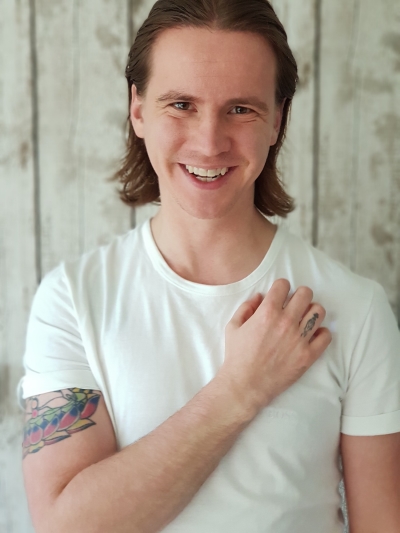 Jake Mills (above), founder of Chasing the Stigma, the Hub of Hope and the Ambassador of Hope programme, said: "I am blown away by the impact the Hub of Hope has had over the past two years. To have signposted over 40,000 people to relevant mental health services is fantastic, and we hope to continue to innovate and provide the help that people need."
"With NHS services so overstretched and more people opening up about their mental health, it is key that services like ours flourish and can step up to fill the gap in the market. We thank everyone who has supported us over the past two years, and are looking forward to expanding our Ambassador of Hope programme to train more people than ever in basic mental health awareness". 
---
Issued for & on behalf of Chasing the Stigma by Auteur Media ltd