FAMILIES COME FIRST WITH REDROW'S STRATFORD HOME
WITH its classic architecture and modern interiors, you'd be forgiven for thinking design is the only focus of the Stratford – but families come first with Redrow's ever-popular four-bedroom home.
Looks are important, of course, but practicality and space are paramount when it comes to the perfect property for today's parents and their offspring, and the Stratford at Dover Meadows in Maghull fits the bill on every front.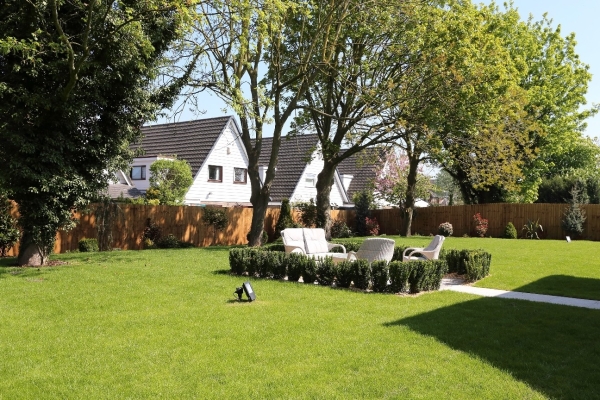 "The Stratford is one of the favourites of all our family homes," says Claire Jarvis, sales director for Redrow Homes (Lancashire), "and it isn't hard to see why.
"It has enormous kerb appeal for a start; it's a good looking home and the Arts & Crafts styling of our Heritage Collection gives it a traditional façade reminiscent of the homes many of us grew up in.
"And yet, crucially, inside it's wonderfully modern and spacious, with a large kitchen and dining area overlooking the back garden … perfect for family mealtimes, gatherings with the rest of the relatives, or just being together while the kids do their homework as mum or dad cooks the evening meal."
Claire adds: "It can be hard to find a home that keeps everyone happy, but the Stratford succeeds every time. And, at Dover Meadows, it has the benefit of being ideally situated too, close to the lovely Sefton countryside while being within easy reach of the busy city of Liverpool and all that offers."
A porched doorway offers an elegant entrance to this beautiful house, while bay windows on both levels add to its appeal – and space.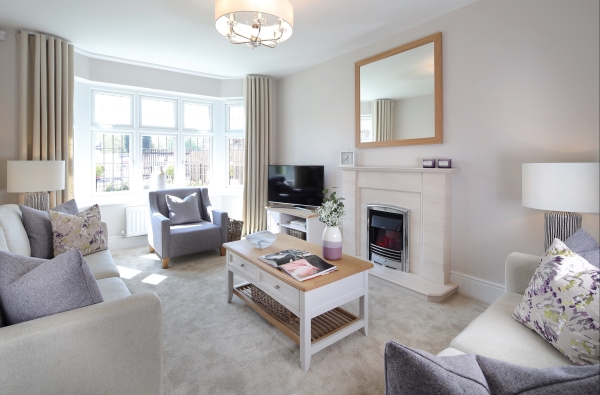 Once inside images of a bygone age are replaced by those firmly from the 21st century. The kitchen and dining area, fitted with chic and modern appliances, provides a fantastic family hub, enhanced by the now-essential laundry space and a ground-floor cloakroom, while the lounge offers a place to relax and unwind.
A lovely winding staircase leads from the hallway to four good-sized bedrooms, the master of which has a luxurious en-suite, and a family bathroom.
The Stratford style home is available from £327,995 at the Green Lane development, which will eventually house a range of three and four-bedroom homes close to good schools and excellent commuter connections.
The government-backed Help to Buy scheme offers an incentive for househunters with an equity-loan for up to 20% of a new-build property's value, which is interest-free for five years. A buyer then requires a mortgage for 75% of the property value and a deposit of 5%.
For those with an existing house to sell, support comes courtesy of Redrow's own Mastermove service, through which the developer will arrange valuations, appoint an estate agent to market the property, take care of much of the paperwork and even contribute to the selling fees.
Anyone interested in Dover Meadows and the Stratford family home, can take a look for themselves. The sales suite and Worcester and Oxford style fully furnished show homes are usually open Thursday to Monday inclusive, from 10am to 5.30pm.  Alternatively call 0151 515 5238 or visit www.redrow.co.uk/DoverMeadows.
---
Issued for & on behalf of Redrow Homes (Lancashire) by Active PR