Portrait of Samuel Johnson by Sir Joshua Reynolds Comes Home to Lichfield
19A The Close
Lichfield
Staffs
WS13 7LD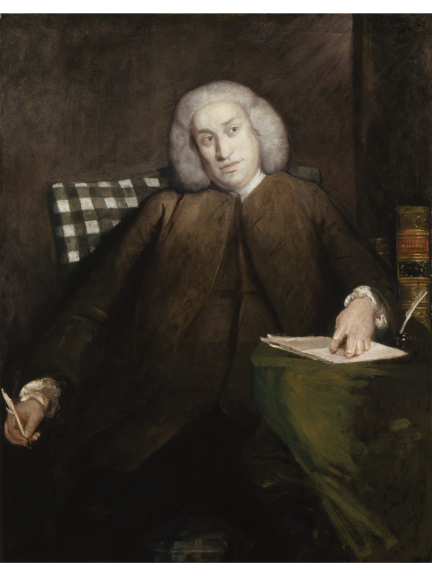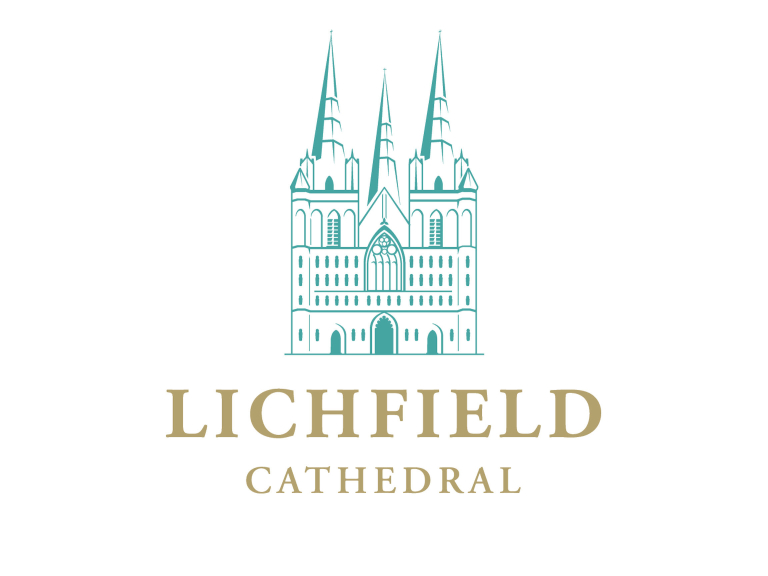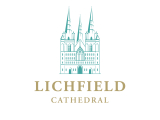 A portrait of the famous son of Lichfield, Samuel Johnson painted by Sir Joshua Reynolds is being displayed in Lichfield Cathedral as part of a major National Portrait Gallery project.
The COMING HOME project sees 50 portraits of iconic individuals from the national Collection traveling to the towns and cities most closely associated with their subjects.
Johnson's portrait will be taking pride of place in Lichfield Cathedral's Chapter House alongside a selection of notable books from the Cathedral library and a painting of Samuel Johnson visiting the Cathedral on loan from the Samuel Johnson Birthplace Museum.
The exhibition at Lichfield Cathedral will be open to the public from 14th September 2019 – 2nd  January 2020.
Future dates
Thursday 14th November 9:30am until 5:00pm
Friday 15th November 9:30am until 5:00pm
Saturday 16th November 9:30am until 5:00pm
Sunday 17th November 9:30am until 5:00pm
Monday 18th November 9:30am until 5:00pm
Tuesday 19th November 9:30am until 5:00pm
Wednesday 20th November 9:30am until 5:00pm
Thursday 21st November 9:30am until 5:00pm
Friday 22nd November 9:30am until 5:00pm
Saturday 23rd November 9:30am until 5:00pm
Sunday 24th November 9:30am until 5:00pm
Monday 25th November 9:30am until 5:00pm
Tuesday 26th November 9:30am until 5:00pm
Wednesday 27th November 9:30am until 5:00pm
Thursday 28th November 9:30am until 5:00pm
Friday 29th November 9:30am until 5:00pm
Saturday 30th November 9:30am until 5:00pm
Sunday 1st December 9:30am until 5:00pm
Monday 2nd December 9:30am until 5:00pm
Tuesday 3rd December 9:30am until 5:00pm
Wednesday 4th December 9:30am until 5:00pm
Thursday 5th December 9:30am until 5:00pm
Friday 6th December 9:30am until 5:00pm
Saturday 7th December 9:30am until 5:00pm
Sunday 8th December 9:30am until 5:00pm
Monday 9th December 9:30am until 5:00pm
Tuesday 10th December 9:30am until 5:00pm
Wednesday 11th December 9:30am until 5:00pm
Thursday 12th December 9:30am until 5:00pm
Friday 13th December 9:30am until 5:00pm
Saturday 14th December 9:30am until 5:00pm
Sunday 15th December 9:30am until 5:00pm
Monday 16th December 9:30am until 5:00pm
Tuesday 17th December 9:30am until 5:00pm
Wednesday 18th December 9:30am until 5:00pm
Thursday 19th December 9:30am until 5:00pm
Friday 20th December 9:30am until 5:00pm
Saturday 21st December 9:30am until 5:00pm
Sunday 22nd December 9:30am until 5:00pm
Monday 23rd December 9:30am until 5:00pm
Tuesday 24th December 9:30am until 5:00pm
Wednesday 25th December 9:30am until 5:00pm
Thursday 26th December 9:30am until 5:00pm
Friday 27th December 9:30am until 5:00pm
Saturday 28th December 9:30am until 5:00pm
Sunday 29th December 9:30am until 5:00pm
Monday 30th December 9:30am until 5:00pm
Tuesday 31st December 9:30am until 5:00pm
Wednesday 1st January 9:30am until 5:00pm
Thursday 2nd January 9:30am until 5:00pm