Boogie Bounce with Gem Lichfield WS13
6th Lichfield Scout Hut,
Christchurch Lane,
Lichfield
WS13 8AY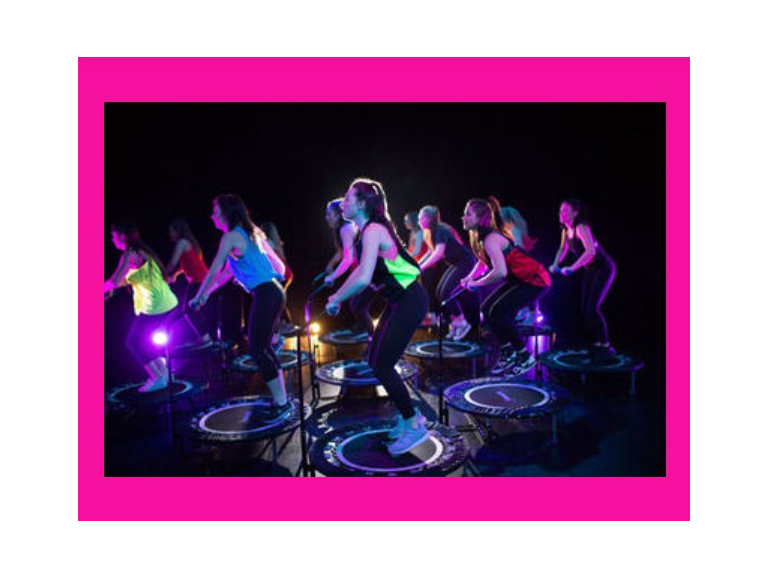 Your fun, friendly, fat burning exercise class held on mini trampolines! It's suitable for all ages and abilities and is super low impact on bones and joints! All trampolines have a T-Bar handle for stability and have a 25 stone weight limit!
Boogie Bounce is coming to the 6th Lichfield Scout Hut, WS13 8AY every Thursday at 6pm and 7.15pm! 
Never heard of our amazing fitness class before?! Well here are a few reasons why you should give us a try 👇😆
🤩BOOGIE BOUNCE is literally for EVERYONE , all shapes, sizes and fitness levels AND We welcome beginners at every single class🙌
🔴You can burn up to a whopping 800 calories per class!
🔴You will feel detoxed, cleansed and full of energy after each class!
🔴BBX is extremely effective for weight loss & inch loss. It is 2-3 times more efficient than normal aerobics (10 minutes of bouncing is the same as 30 minutes of jogging!!!)
🔴It is fabulous for cellulite reduction and super powerful for muscle toning results.
Our bouncing family are an amazing group of people that welcome everyone to class. New friendships are made and memories created😊
Covid precautions will be in place to keep everyone super safe 👏
Classes are just £5 or book 5 separate classes to get your 5th class for half price! 
What have you got to lose?! Come and give it a go! I can't wait to see you there! 
Future dates
Thursday 28th October 6:00pm until 7:00pm
Thursday 28th October 7:15pm until 8:15pm
Thursday 4th November 6:00pm until 7:00pm
Thursday 4th November 7:15pm until 8:15pm
Thursday 11th November 6:00pm until 7:00pm
Thursday 11th November 7:15pm until 8:15pm
Thursday 18th November 6:00pm until 7:00pm
Thursday 18th November 7:15pm until 8:15pm
Thursday 25th November 6:00pm until 7:00pm
Thursday 25th November 7:15pm until 8:15pm
Thursday 2nd December 6:00pm until 7:00pm
Thursday 2nd December 7:15pm until 8:15pm
Thursday 9th December 6:00pm until 7:00pm
Thursday 9th December 7:15pm until 8:15pm
Thursday 16th December 6:00pm until 7:00pm
Thursday 16th December 7:15pm until 8:15pm
Thursday 23rd December 6:00pm until 7:00pm
Thursday 23rd December 7:15pm until 8:15pm
Thursday 30th December 6:00pm until 7:00pm
Thursday 30th December 7:15pm until 8:15pm
Thursday 6th January 6:00pm until 7:00pm
Thursday 6th January 7:15pm until 8:15pm
Thursday 13th January 6:00pm until 7:00pm
Thursday 13th January 7:15pm until 8:15pm
Thursday 20th January 6:00pm until 7:00pm
Thursday 20th January 7:15pm until 8:15pm
Thursday 27th January 6:00pm until 7:00pm
Thursday 27th January 7:15pm until 8:15pm
Thursday 3rd February 6:00pm until 7:00pm
Thursday 3rd February 7:15pm until 8:15pm
Thursday 10th February 6:00pm until 7:00pm
Thursday 10th February 7:15pm until 8:15pm
Thursday 17th February 6:00pm until 7:00pm
Thursday 17th February 7:15pm until 8:15pm
Thursday 24th February 6:00pm until 7:00pm
Thursday 24th February 7:15pm until 8:15pm