What's on in Lichfield this February Half Term?
Story Telling - Polar Exploration – The whole family can enjoy these story-telling sessions at the National Memorial Arboretum. Listen to the amazing stories of famous explorers and tales of polar bear encounters won't disappoint in these family-friendly accounts.
'Get in the Frame' -  Use the Arboretum as inspiration to create your own special photograph frame! All materials will be supplied and their learning team will be on hand to show you how to get that perfect finish.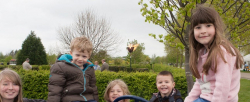 Selfies - Put Yourself in the Picture – Throughout February the National Memorial Arboretum are inviting visitors both big and small to discover the Arboretum and capture the beautiful landscape on camera. Use the frame made in the above sessions to frame your selfie!
Family Smart Photography Workshop – On February 23rd join professional photographer Alison Fawdrey for a fun-packed day to learn how to get the most out of your smartphone or tablet's camera. Taking place both inside and out, children will have the opportunity to explore the Arboretum for that perfect 'pic' with their newly acquired skills.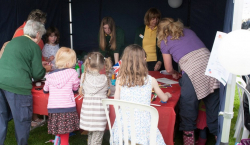 JC Academy February Half Term Activity Camp:
This Half Term, why not book your child a place at JC Academy's Activity Camp?
Children will get to play games, sports, arts and crafts and they also organise special visitors to come and see the children. 
Book your child a place now by calling 01543 651894.
Friary Grange Leisure Centre:
If your kids love swimming, then be sure to take them to Friary Grange Leisure Centre this Half Term.
They have fun swimming sessions throughout the Half Term week; where they will be able to make use of the inflatables and in some sessions, venture through the Spike Island Inflatable!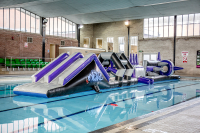 Saturday 18th February:
Come along to Lichfield Cathedral for an afternoon of fun activities. Messy Church sessions include crafts, singing, stories and more.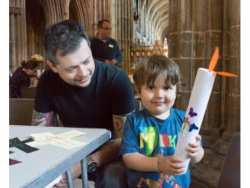 Wednesday 22nd & Thursday 23rd February:
Visit Beacon Park for these fun and crafty Periscope Workshop. Children can make and decorate their own periscopes at just £2.00 each. Booking essential.
When visiting Beacon Park, be sure to visit the Lakeside Bistro. Situated in Beacon Park and overlooking the stream, Lakeside Bistro is the perfect place to sit back and take in some delicious food.

There's also a play area for the kids, if they don't want to be too far away from parents.
Wednesday 22nd February:
Lichfield Arts hosts this Community Night where various artists take to the stage to showcase their talent. Acts include young singer/songwriter Nath Brooks; the Lichfield Lighthouse Company and Lichfield's biggest, funkiest big band Blast Off!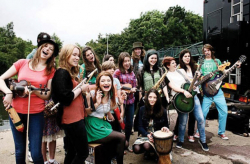 Thursday 23rd February:
Young visitors of The Samuel Johnson Birthplace Museum can take part in the 300th birthday celebrations of Lichfield's very own David Garrick. With pop-up theatre making, costumes and more, these are fun crafty sessions that the kids will love!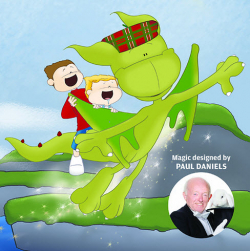 Kids will love this stage adaptation of the fabulous new book by Steven Lee, Don't Dribble On The Dragon. With magic designed by the legendary Paul Daniels, this spectacular musical adventure about growing up and the importance of family is the perfect feel good show for big hearted adults and loving little ones alike.
Saturday 25th February:
This take on the classic tale The Jungle Book is a fantastic, empowering story for all ages that will warm your heart and lift your spirits. Music, muppetry, laughter and excitement all mixed-up to make a memorable experience for the whole tribe.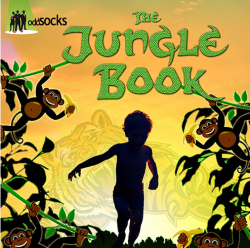 Come and see The Orange Circus Band at the Guildhall - bringing a wholly unique and contemporary sound, The Orange Circus Band are guaranteed to be unlike anything you've ever heard before.
You don't have to travel far to have fun this Half Term in Lichfield!