Putting Off Your Pension Planning Will Cost You!
We know its hard to juggle your money between the bills, having a social life, bringing up the kids and so on, not the mention having the time to think ahead. Especially when it feels like there are decades between now and your retirement.  But you do need to think about your pension because if you leave it too late, it is going to cost you dearly to make up for lost time.
Ideally you should start planning your pension from the day you start work.  If you are counting on an inheritance, firstly you might get a handout from mom and dad earlier, say to get your first mortgage, meaning you've already had part of your inheritance.  Secondly, people are living longer, so mom and dad may need to spend your inheritance on things they need.  Or they may still be around when you reach retirement! 
Money to see you through in retirement used to sit with the state, but now the emphasis is on you funding your own retirement.
 The Amount You Need To Save In Your Pension At Age 25 vs Age 45 
If you're 25 now and want to retire at 68 with an income of £20,000 per year, we estimate you would need to contribute £298 per month to achieve this amount of pension. 
If you wait until you are 45 before starting to save, you would need to save £628 per month to achieve the same pension. 
That's a difference of £330 per month! 
And just in case you were wondering what the state pension age is, and what you will get. Currently if you were born after 6 April 1978 you won't be entitled to get your state pension until you are 68 years old. The amount may be around £8,700 per year, but this will depend on your National Insurance record. 
Whatever your circumstances are, please don't put your head in the sand.  Come and talk to one of our Financial Advisers. Whatever age you are the cost of delaying your pension planning can be considerable.  Our message is clear, the earlier you start contributing to your pension the better. 
The value of pensions and investments and the income they produce can fall as well as rise. You may get back less than you invested.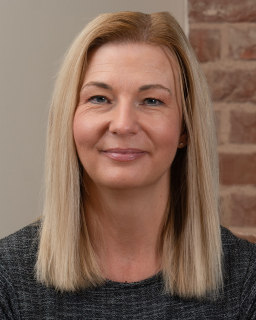 Karan Hagan - Financial Advisor
Our offices are easy to find near Lichfield, and we've got onsite car parking if you choose to visit us. However, we can meet with you at your home or for business clients at your premises. Contact our Client Liaison Team on 01543 401029 for more information or to make an appointment to discuss your pension planning.