Lichfield Food Festival Announces their 2016 Programme
The Lichfield Food Festival is an annual celebration of great food and drink that takes place across Lichfield city centre.
The free entry event is bigger and better this year with even more food and drink stalls, street food and pop up cocktail and coffee bars in the festival market.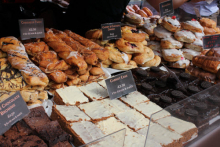 Brought to you by Cocker Hoop Creative, the market will run along city centre streets, around Lichfield's iconic cathedral and throughout Three Spires Shopping Centre.
The city's top restaurants will also be joining in, offering top dishes, samples and special offers along Bird Street, including a pop up beach and free cocktail masterclasses.
The market and Bird Street event will run from 9am to 5pm on Saturday and from 10am to 4.30pm on Sunday.
There's also the chance to see a varied programme of cookery demonstrations, including displays by Great British Bake Off stars Howard Middleton and Ali Imdad.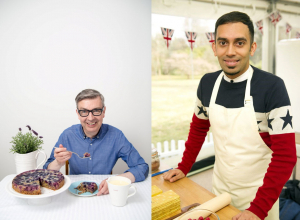 The free demonstrations are running on the half hour at Lichfield Cathedral on Saturday and in Lichfield's historic Market Square on Sunday. Howard will take to the stage to showcase gluten free recipes on Saturday at 1.30pm and Ali will be baking on Sunday at 1.30pm.
In a first for the tasty food festival, Hue and Cry will perform a live acoustic outside Lichfield Cathedral on Saturday evening at 7.30pm.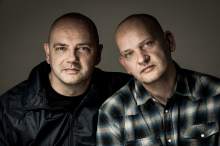 Places to the two-hour open air concert, that will feature top hits including Labour of Love and Looking for Linda, are free but the 1,500 free spaces will be offered on a first come, first served basis.
Lichfield Food Festival also offers plenty for families with a Family Zone featuring free craft and cupcake decorating activities, thanks to Three Spires Shopping Centre and the Lichfield Garrick.
On top of this there are free KitchenAid cookery demonstrations, tasters and offers at The Kitchen Shop on Market Street over both days of the festival.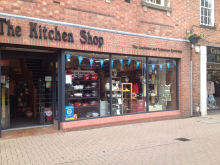 A local brewers' event, offering real ale and craft cider by the glass will be in the Guildroom of the Guildhall on Saturday from 12pm to 6pm.
Then on Sunday home bakers will be entering their cakes into the Birthday Bake Off and festival goers will be able to vote for their favourites between 11.30pm and 3pm, before the main judging by Cakeydora Baking Academy. To enter visit www.lichfieldfood.co.uk/bake-off
The festival programme also includes a variety of live music, special offers, free samples, and plenty more.
This year the organising committee is being headed up by the Lichfield BID Manager, Morag Pringle. She said:
"From the cookery demonstrations to the festival market and Hue and Cry concert, we're all so excited about Lichfield Food Festival. 
"The festival takes place throughout the city centre, so a good tip is to make sure you pick up a programme from one of our marshals so you don't miss out on any of activities, events or street food."
Look out for the The Best of Lichfield, as we will be making an appearence at the Food Festival.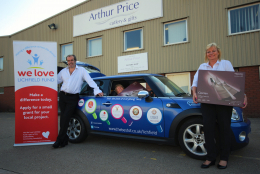 We will be at Lichfield Cathedral on Saturday and Market Square on Sunday, helping to raise awareness and money for the We Love Lichfield fund. So come and say hello!
We've also gone as far as to run a competition, where you can win a cutlery set courtesy of Arthur Price Factory Shop.
You can enter the competition by clicking here. 
Lichfield Food Festival is organised in partnership by Lichfield BID, Cocker Hoop Creative, The Kitchen Shop, Three Spires Shopping Centre, Lichfield Arts, Lichfield Cathedral, Cakeydora and the Lichfield Garrick. It is also supported by Lichfield District Council.
The festival is sponsored by main sponsors Central England Co-operative and Tempest Ford, along with MCL Create, Tippers, Taste of Staffordshire, Lichfield Chamber of Trade & Commerce, The Smile Centre (Lichfield Smiles), Pom's Kitchen & Deli and thebestoflichfield .
To find out more and for the full Lichfield Food Festival programme please visit www.lichfieldfood.co.uk.