How to Keep Your Home Sparkling Clean
If you find keeping the house clean a near impossible task, don't threat. Our recommended businesses are here to help.
Daily Poppins can get your house looking brand new. The team can offer a variety of house cleaning services and will work around your schedule.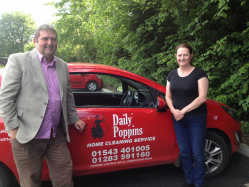 Whether you want routine cleans or just need the one-off, they will cater to what you want. They will listen to what you want and provide more than just standard cleaning services. To put your mind at ease, Daily Poppins only use the best cleaning products around, so you don't have to worry about any unwanted chemicals.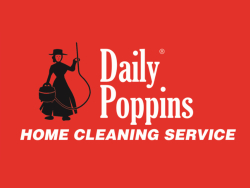 For a team of fully qualified cleaners in Lichfield, call Daily Poppins!
If it's the carpets and upholstery that need a good old clean, then you need the help of Cathedral Chem Dry. As an award-winning carpet & upholstery cleaning company in Lichfield, you are guaranteed only the best.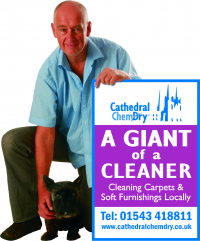 They are reputable in Lichfield and surrounding areas and are a favourite amongst locals. Cathedral Chem Dry offer many specialist services to customers, including upholstery cleaning, carpet protectant, pet urine odour removal and much more.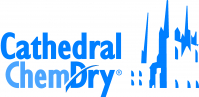 For excellent carpet & upholstery services with a smile, Cathedral Chem Dry are who you need!
Nobody likes the tedious task of cleaning the oven, so why not let Ovenclean take that stress away? Ovenclean can clean domestic and commercial ovens as well as over kitchen appliances such as microwaves, grills, barbeques or hobs.

Cleaning ovens in Lichfield and other surrounding areas, Ovenclean are reliable and professional, and will ensure that cleaning is carried out safely and hygienically, with as little disruption as possible. If you're looking for a company who will help keep your kitchen clean, call Ovenclean today.

If you find keeping the house clean a particularly hard task, get our recommended cleaning services to give you a hand!