Cycle from Little Ben to Big Ben for the We Love Lichfield fund
The ride will take place over 2 days on Saturday 16th and Sunday 17th June 2018.
Day 1 Following quiet UK cycle routes day 1 will end in Oxford city centre for an overnight stay.
Day 2 will resume where day 1 ends and follow a cycle route into London.
The event is NOT A RACE, but aimed at attracting 25 individuals (numbers limited) who are fit and able to complete the challenge.
Support will be offered during the event but individuals should be prepared to ride as a group who all support one another on the quest is the tone and aim of the inaugural event!
How to sign up?
For event details including information on how participants can book their accommodation, route plans and suggestions for riders return travel can all be found online.
Just search 'Little Ben To Big Ben' on both Facebook and www.eventbrite.com' to enrol. Alternatively, contact John Heeler via email: LittleBenToBigBen@gmail.com
Enrolment will be on a 'first come' basis (but there is a 'reserve' list!) The fee is £95 including overnight accommodation in Oxford
Participants are invited to pledge to raise a minimum of a further £200 for 'WeLoveLichfield'.com
Commemorative Cycling Shirts will be issued before the event (please specify your size when enrolling)
Commemorative Medals will be issued at the event end destination
Itinerary
Saturday 16th June 2018 :
(Meet at 8am on The Bowling Green Pub Car Park) Attendees register and handover maximum luggage (12kg – 1 small overnight bag or case) which will be transported to Oxford on day 1.
9AM. Event begins…cyclists leave The Bowling Green Pub Car Park pausing at 'Little Ben' for a commemorative photo-call!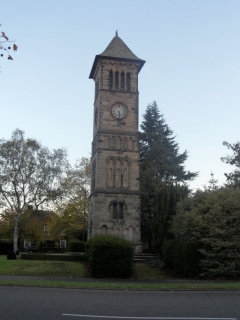 (Photo courtesy of Lichfield Lore.)
Refreshment points at approximately 35 and 55 miles will provide sustenance for cyclists.
Day 1 ride ends in Broad Street, in Oxford City Centre (postcode) before riding on to Premier Inn, Oxford Business Park, Garsington Road, Oxford OX4 2JT
Your entry fee includes overnight accommodation (B&B) in twin rooms sharing with a fellow event rider.
An evening 'social' casual meeting location will be published for event attendees and followers to congregate if they wish.
A Support Van will meet attendees at the end destinations to deliver overnight luggage to cyclists, and collect bikes for secure overnight storage although the Premier Inn rooms are 'bike friendly.
Sunday 17th June 2018:
Day 2 resumes the route from the Premier Inn Oxford Centre departing by 9am
Entrants then return their overnight luggage to the support vans and collect their bicycles.
Again, Refreshment points will provide sustenance for cyclists en-route
Event Ends at the Churchill Statue, opposite Big Ben at The Palace of Westminster, London for a commemorative photo call!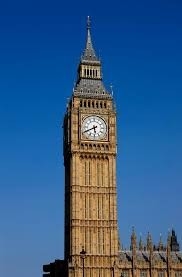 Cycles are collected (for return transit to Lichfield) and luggage exchanged.
The choice is then yours…stay in London and celebrate (a meeting point Pub will be confirmed) or head home under your own chosen mode of transport…get the train?
How to donate?
The page is live at mydonate.bt.com/events/littlebentobigben
Costs for Event attendees £95 (includes overnight accommodation (B&B) in twin rooms sharing with a fellow event rider + administration, refreshment facilities, ride support, luggage transportation memorabilia and bicycle return service.)
Attendees are requested to sign a pledge to raise a minimum of £200 in sponsorship for 'WeloveLichfield'. 
Final destination details will be confirmed closer to the event, but support vans will assemble to collect bicycles and return overnight bags / luggage.
Attendees are responsible for their own return travel from London, however Bicycles can be transported back to Lichfield, to Arthur Price for collection (between 9am and 4pm) within the next 3 working days ie: by Weds 19th June. (Whilst every care will be taken, event co-ordinators can accept no responsibility for loss or damage to bicycles or belongings incurred during this event support).
First Aid cannot be supplied and the event will take place on open public roads.
The ride will take place over 2 days on Saturday 16th and Sunday 17th June 2018.