Bake Off Stars to Headline Food Festival's Cookery Demos
Lichfield Food Festival organisers are pleased to announce that the Great British Bake Off contestants, Howard Middleton and Ali Imdad, will be among the line-up of chefs presenting cookery demonstrations at this year's festival.
Starting at 11.30am on Saturday 27th August, the demonstrations will run on the half hour outside Lichfield Cathedral until the final one, which starts at 4.30pm.
Howard Middleton was a contestant on the fourth series of the BBC's Great British Bake Off. He immediately caught the public's attention with his first bake - a gluten-free passion fruit and coconut cake. Festival goers will be able to see him demonstrate gluten free baking at 1.30pm on Saturday.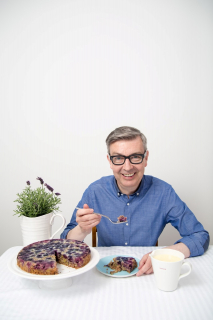 Other chefs who will be presenting demonstrations on the day include chef Mark Lloyd, who will also be acting as compère for all the demonstrations over the weekend event, as well as the Baking Housewife who will be making Jamaican rum cake, executive chef at The Moathouse Matt Davis, I am Indian will prepare Indian dishes and the day will come to an end with a cocktail masterclass by Le Rêve.
On Sunday the cookery demonstrations will move to Lichfield's Market Square and will start at 11.30am, running on the half hour until the final one that will start at 3.30pm.
Ali Imdad was on the Great British Bake off in 2013 and since then has opened a dessert parlour in Birmingham called Artisan. He also has his own TV show on BMTV all about easy baking, and plans to open up an American-themed restaurant.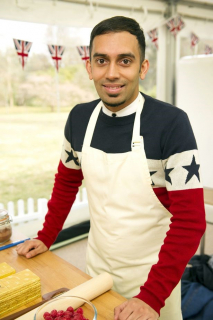 Ali will be making vegan chocolate mousse and shortbread at 1.30pm on Sunday 28th August in the pop up kitchen on the Market Square.
He will be joining Mark Lloyd who will be demonstrating finger-licking barbeque recipes on a Weber Barbeque, as well as Lajina Leal who will be preparing Indian dishes. 
The Kitchen Shop on Market Street is also offering festival goers the chance to see KitchenAid cookery demonstrations, as well as giving out free tasters and running special festival offers.
The cookery demo line-up over the weekend looks like this:
Lichfield Cathedral – Saturday 27th August:
11.30am - Mark Lloyd cooking up some great dishes
12.30pm - I am Indian showcasing Indian cooking
1.30pm - Howard Middleton from Great British Bake Off will be baking gluten free treats
2.30pm - Matt Davis, Executive Chef from The Moathouse in Acton Trussell
3.30pm - Baking Housewife demonstrating how to make Jamaican rum cake
4.30pm - Le Rêve will take to the stage for a cocktail demonstration
Market Square - Sunday 28th August:
11.30am - A demonstration on a Weber Barbeque by Mark Lloyd
12.30pm - Cookery demonstration (chef to be confirmed)
1.30pm - Ali Imdad from the Great British Bake Off will be making vegan chocolate mousse and shortbread
2.30pm Lajina Leal will be making Indian dishes
3.30pm - Mark Lloyd will be cooking up some great dishes
Please note, the line-up or running order may change due to chef availability.
thebestoflichfield will be by Lichfield Cathedral on Saturday and in Market Square on Sunday, so please don't hesitate to say hello!