Auction builds a real head of steam!
Richard Winterton Auctioneers is chuffed to present a specialist Steam & Model Engineering Sale on Monday, October 12.
The auction of 129 lots starts at 9.30am and will take place online only from The Lichfield Auction Centre, off Wood End Lane at Fradley Park.
It includes hand-built live steam locomotives, steam wagons, steam engines, gas engines and model aircraft engines, with a large number from an impressive single owner collection based in Lichfield.
One of the highlights is a hand-built 3ins scale live steam model of a Clayton 'undertype' steam wagon named 'Ruth', complete with dark blue Lichfield livery proclaiming 'G Bradbury Steam Engineer Lichfield'.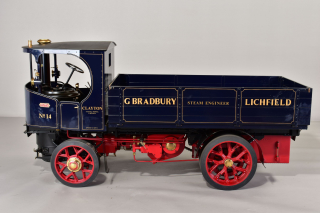 There is another similar 3ins live steam Clayton, this time with dark green livery for 'G Bradbury Timber Merchant Elmhurst'.
A 2ins articulated steam lorry shares the dark green livery.
There is also The Lady Mary – a handbuilt 7¼ins gauge live steam Hunslet 0-4-0 saddle tank locomotive.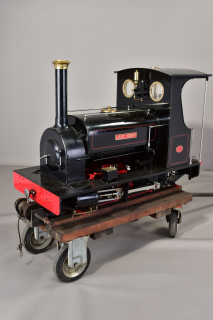 Included in the sale is an entire workshop of industrial engineering tools and test equipment including Moore & Wright; a CAD controlled milling machine; lathes including Axminster and Harrison; brass, copper, steel and aluminium turning blanks; and parts for radio-controlled aircraft.
Auctioneer Richard Winterton said: "This really is a sensational collection of steam and model engineering pieces.
"To think of the sheer skill and dedication it takes to create just one of these engines, starting with just the plans and raw materials and then milling and engineering every single piece individually and building it from scratch just takes my breath away.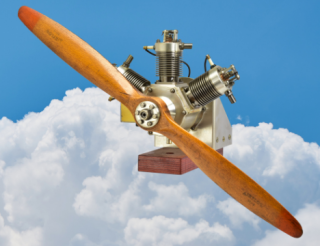 "Multiply that on the scale we have here and it's just mind-blowing.
"We're really chuffed to bring this specialist sale to a head and I know there will be many collectors out there who are as excited as we are!"
The collection is expected to realise tens of thousands of pounds at auction.
Steam and railwayana specialist Jon Price added: "Quite simply, these kinds of items do not turn up everyday and certainly not on this scale. They are few and far between.
"The workmanship involved and the painstaking skill in machining, building and testing these engines is breathtaking and, of course, an absolute joy for the engineer.
"It's a real feast for collectors – from steam wagons to locomotives, there really is something for everyone from smaller items for beginners to large projects desired by the die-hard steam enthusiast."
The huge amount of high quality machining tools included in the auction – the contents of an entire workshop – are expected to be equally popular with bidders.
Technology specialist Stuart Hay said: "There is years and years of careful accumulation of just about every tool you might possibly need for an engineering project.
"From the large milling machine and lathes right down to the drill bits and cutters, the quality is just amazing.
"For the builder of these wonderful things, the joy is in making something. He has created some amazing pieces and the kit he has used to make them is every bit on a par with the finished projects."
Viewing for all items is strictly by appointment only – telephone 01543 406124, email office@richarwinterton.co.uk and visit www.richardwinterton.co.uk.
The digital catalogue is online now via bit.ly/AuctionDates.