Zumba with Alex at the Royal Yacht Hotel
Royal Yacht Hotel
The Weighbridge
St Helier
JERSEY
JE2 3NF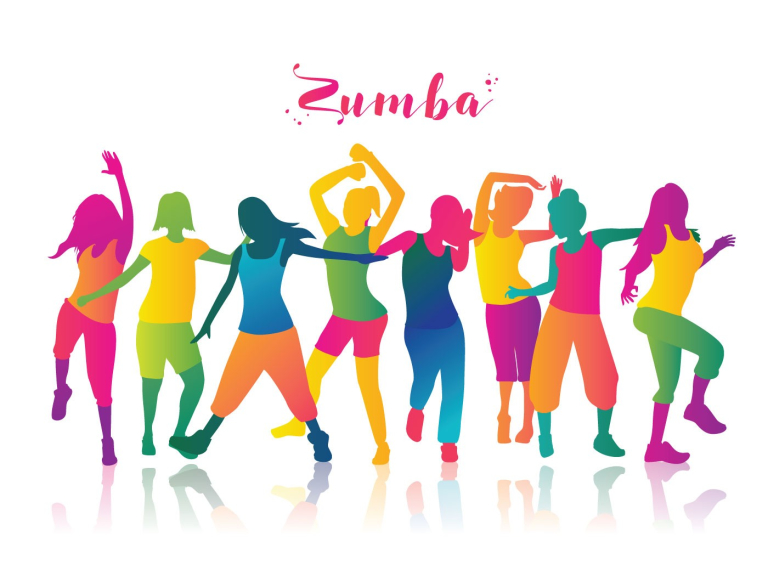 Zumba fitness ... ditch the workout, join the party!!!
Over the past year Zumba has grown rapidly in Jersey.
Zumba is a fun way to exercise without realizing you are exercising!
Let yourself go and dance your way through a journey of musics from all over the world.
No experience necessary, Zumba is for everyone whether you are a beginner or fitness advanced.
Try a Zumba class today and impress your friends with latino moves you will learn during a Zumba class!!
After few months teaching at other venues, I am back at the Royal Yacht Hotel (in the main Drift bar area, where the dance floor is) but class is now every MONDAY (class starts at 6.00pm)
This is a limited number class so to avoid any disappointment, please do book in advance your space! (if you want to book on the day of the class, please text me on 07797-822-976)
You can visit my profile web page on: http://48677.zumba.com for any update/news I may have and also to check my other classes, days, times and places.
I can be contacted by the following methods:
email: alex.zumba@hotmail.com
mobile: 07797-822-976 (calls after 5pm only; texting anytime)
facebook: www.facebook.com/ZUMBAjersey
Future dates
Tuesday 2nd October 6:00pm until 6:00pm
Wednesday 3rd October 6:00pm until 6:00pm
Thursday 4th October 6:00pm until 6:00pm
Friday 5th October 6:00pm until 6:00pm
Saturday 6th October 6:00pm until 6:00pm
Sunday 7th October 6:00pm until 6:00pm
Monday 30th September 6:00pm until 6:00pm
Tuesday 1st October 6:00pm until 6:00pm
Wednesday 2nd October 6:00pm until 6:00pm
Thursday 3rd October 6:00pm until 6:00pm
Friday 4th October 6:00pm until 6:00pm
Saturday 5th October 6:00pm until 6:00pm
Sunday 6th October 6:00pm until 6:00pm
Monday 28th September 6:00pm until 6:00pm
Tuesday 29th September 6:00pm until 6:00pm
Wednesday 30th September 6:00pm until 6:00pm
Thursday 1st October 6:00pm until 6:00pm
Friday 2nd October 6:00pm until 6:00pm
Saturday 3rd October 6:00pm until 6:00pm
Sunday 4th October 6:00pm until 6:00pm
Monday 27th September 6:00pm until 6:00pm
Tuesday 28th September 6:00pm until 6:00pm
Wednesday 29th September 6:00pm until 6:00pm
Thursday 30th September 6:00pm until 6:00pm
Friday 1st October 6:00pm until 6:00pm
Saturday 2nd October 6:00pm until 6:00pm
Sunday 3rd October 6:00pm until 6:00pm
Monday 26th September 6:00pm until 6:00pm
Tuesday 27th September 6:00pm until 6:00pm
Wednesday 28th September 6:00pm until 6:00pm
Thursday 29th September 6:00pm until 6:00pm
Friday 30th September 6:00pm until 6:00pm
Saturday 1st October 6:00pm until 6:00pm
Sunday 2nd October 6:00pm until 6:00pm
Monday 25th September 6:00pm until 6:00pm
Tuesday 26th September 6:00pm until 6:00pm
Wednesday 27th September 6:00pm until 6:00pm
Thursday 28th September 6:00pm until 6:00pm
Friday 29th September 6:00pm until 6:00pm
Saturday 30th September 6:00pm until 6:00pm
Sunday 1st October 6:00pm until 6:00pm
Monday 23rd September 6:00pm until 6:00pm
Tuesday 24th September 6:00pm until 6:00pm
Wednesday 25th September 6:00pm until 6:00pm
Thursday 26th September 6:00pm until 6:00pm
Friday 27th September 6:00pm until 6:00pm
Saturday 28th September 6:00pm until 6:00pm
Sunday 29th September 6:00pm until 6:00pm
Monday 22nd September 6:00pm until 6:00pm
Tuesday 23rd September 6:00pm until 6:00pm
Wednesday 24th September 6:00pm until 6:00pm
Thursday 25th September 6:00pm until 6:00pm
Friday 26th September 6:00pm until 6:00pm
Saturday 27th September 6:00pm until 6:00pm
Sunday 28th September 6:00pm until 6:00pm
Monday 21st September 6:00pm until 6:00pm
Tuesday 22nd September 6:00pm until 6:00pm
Wednesday 23rd September 6:00pm until 6:00pm
Thursday 24th September 6:00pm until 6:00pm
Friday 25th September 6:00pm until 6:00pm
Saturday 26th September 6:00pm until 6:00pm
Sunday 27th September 6:00pm until 6:00pm
Monday 20th September 6:00pm until 6:00pm
Tuesday 21st September 6:00pm until 6:00pm
Wednesday 22nd September 6:00pm until 6:00pm
Thursday 23rd September 6:00pm until 6:00pm
Friday 24th September 6:00pm until 6:00pm
Saturday 25th September 6:00pm until 6:00pm
Sunday 26th September 6:00pm until 6:00pm
Monday 18th September 6:00pm until 6:00pm
Tuesday 19th September 6:00pm until 6:00pm
Wednesday 20th September 6:00pm until 6:00pm
Thursday 21st September 6:00pm until 6:00pm
Friday 22nd September 6:00pm until 6:00pm
Saturday 23rd September 6:00pm until 6:00pm
Sunday 24th September 6:00pm until 6:00pm
Monday 17th September 6:00pm until 6:00pm
Tuesday 18th September 6:00pm until 6:00pm
Wednesday 19th September 6:00pm until 6:00pm
Thursday 20th September 6:00pm until 6:00pm
Friday 21st September 6:00pm until 6:00pm
Saturday 22nd September 6:00pm until 6:00pm
Sunday 23rd September 6:00pm until 6:00pm
Monday 16th September 6:00pm until 6:00pm
Tuesday 17th September 6:00pm until 6:00pm
Wednesday 18th September 6:00pm until 6:00pm
Thursday 19th September 6:00pm until 6:00pm
Friday 20th September 6:00pm until 6:00pm
Saturday 21st September 6:00pm until 6:00pm
Sunday 22nd September 6:00pm until 6:00pm
Monday 15th September 6:00pm until 6:00pm
Tuesday 16th September 6:00pm until 6:00pm
Wednesday 17th September 6:00pm until 6:00pm
Thursday 18th September 6:00pm until 6:00pm
Friday 19th September 6:00pm until 6:00pm
Saturday 20th September 6:00pm until 6:00pm
Sunday 21st September 6:00pm until 6:00pm
Monday 13th September 6:00pm until 6:00pm
Tuesday 14th September 6:00pm until 6:00pm
Wednesday 15th September 6:00pm until 6:00pm
Thursday 16th September 6:00pm until 6:00pm
Friday 17th September 6:00pm until 6:00pm
Saturday 18th September 6:00pm until 6:00pm
Sunday 19th September 6:00pm until 6:00pm
Monday 12th September 6:00pm until 6:00pm
Tuesday 13th September 6:00pm until 6:00pm
Wednesday 14th September 6:00pm until 6:00pm
Thursday 15th September 6:00pm until 6:00pm
Friday 16th September 6:00pm until 6:00pm
Saturday 17th September 6:00pm until 6:00pm
Sunday 18th September 6:00pm until 6:00pm
Monday 11th September 6:00pm until 6:00pm
Tuesday 12th September 6:00pm until 6:00pm
Wednesday 13th September 6:00pm until 6:00pm
Thursday 14th September 6:00pm until 6:00pm
Friday 15th September 6:00pm until 6:00pm
Saturday 16th September 6:00pm until 6:00pm
Sunday 17th September 6:00pm until 6:00pm
Monday 10th September 6:00pm until 6:00pm
Tuesday 11th September 6:00pm until 6:00pm
Wednesday 12th September 6:00pm until 6:00pm
Thursday 13th September 6:00pm until 6:00pm
Friday 14th September 6:00pm until 6:00pm
Saturday 15th September 6:00pm until 6:00pm
Sunday 16th September 6:00pm until 6:00pm
Monday 8th September 6:00pm until 6:00pm
Tuesday 9th September 6:00pm until 6:00pm
Wednesday 10th September 6:00pm until 6:00pm
Thursday 11th September 6:00pm until 6:00pm
Friday 12th September 6:00pm until 6:00pm
Saturday 13th September 6:00pm until 6:00pm
Sunday 14th September 6:00pm until 6:00pm
Monday 7th September 6:00pm until 6:00pm
Tuesday 8th September 6:00pm until 6:00pm
Wednesday 9th September 6:00pm until 6:00pm
Thursday 10th September 6:00pm until 6:00pm
Friday 11th September 6:00pm until 6:00pm
Saturday 12th September 6:00pm until 6:00pm
Sunday 13th September 6:00pm until 6:00pm