Roller skating club
St. Peter's Youth And Community Centre
St. Peter
Jersey
JE3 7AH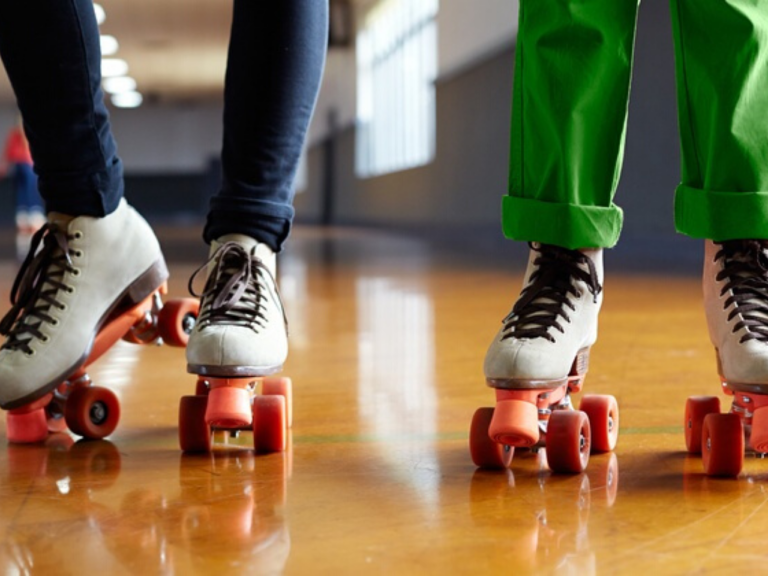 Get your skates on! Roller skating indoors at St Peter's Youth and Community Centre on a Saturday.
---
Two sessions: 12-12.45pm freestyle and 1-1.45pm games and skills. Stay for both!
Open to all ages, full kit available or bring your own. Pay as you go, no membership needed.
Search Dsk8-skool on Facebook for more information.
Price: £3.50 -14 / £4.50 14+ , £1 kit hire per session
---
Future dates
Saturday 1st February 1:00pm until 1:45pm
Saturday 8th February 12:00pm until 12:45pm
Saturday 8th February 1:00pm until 1:45pm
Saturday 15th February 12:00pm until 12:45pm
Saturday 15th February 1:00pm until 1:45pm
Saturday 22nd February 12:00pm until 12:45pm
Saturday 22nd February 1:00pm until 1:45pm
Saturday 29th February 12:00pm until 12:45pm
Saturday 29th February 1:00pm until 1:45pm
Saturday 7th March 12:00pm until 12:45pm
Saturday 7th March 1:00pm until 1:45pm
Saturday 14th March 12:00pm until 12:45pm
Saturday 14th March 1:00pm until 1:45pm
Saturday 21st March 12:00pm until 12:45pm
Saturday 21st March 1:00pm until 1:45pm
Saturday 28th March 12:00pm until 12:45pm
Saturday 28th March 1:00pm until 1:45pm
Saturday 4th April 12:00pm until 12:45pm
Saturday 4th April 1:00pm until 1:45pm
Saturday 11th April 12:00pm until 12:45pm
Saturday 11th April 1:00pm until 1:45pm
Saturday 18th April 12:00pm until 12:45pm
Saturday 18th April 1:00pm until 1:45pm
Saturday 25th April 12:00pm until 12:45pm
Saturday 25th April 1:00pm until 1:45pm
Saturday 2nd May 12:00pm until 12:45pm
Saturday 2nd May 1:00pm until 1:45pm
Saturday 9th May 12:00pm until 12:45pm
Saturday 9th May 1:00pm until 1:45pm
Saturday 16th May 12:00pm until 12:45pm
Saturday 16th May 1:00pm until 1:45pm
Saturday 23rd May 12:00pm until 12:45pm
Saturday 23rd May 1:00pm until 1:45pm
Saturday 30th May 12:00pm until 12:45pm
Saturday 30th May 1:00pm until 1:45pm
Saturday 6th June 12:00pm until 12:45pm
Saturday 6th June 1:00pm until 1:45pm
Saturday 13th June 12:00pm until 12:45pm
Saturday 13th June 1:00pm until 1:45pm
Saturday 20th June 12:00pm until 12:45pm
Saturday 20th June 1:00pm until 1:45pm
Saturday 27th June 12:00pm until 12:45pm
Saturday 27th June 1:00pm until 1:45pm
Saturday 4th July 12:00pm until 12:45pm
Saturday 4th July 1:00pm until 1:45pm
Saturday 11th July 12:00pm until 12:45pm
Saturday 11th July 1:00pm until 1:45pm
Saturday 18th July 12:00pm until 12:45pm
Saturday 18th July 1:00pm until 1:45pm
Saturday 25th July 12:00pm until 12:45pm
Saturday 25th July 1:00pm until 1:45pm