Tiffin and de Gruchy partner up on Brasserie
10th December 2015
... Comments
---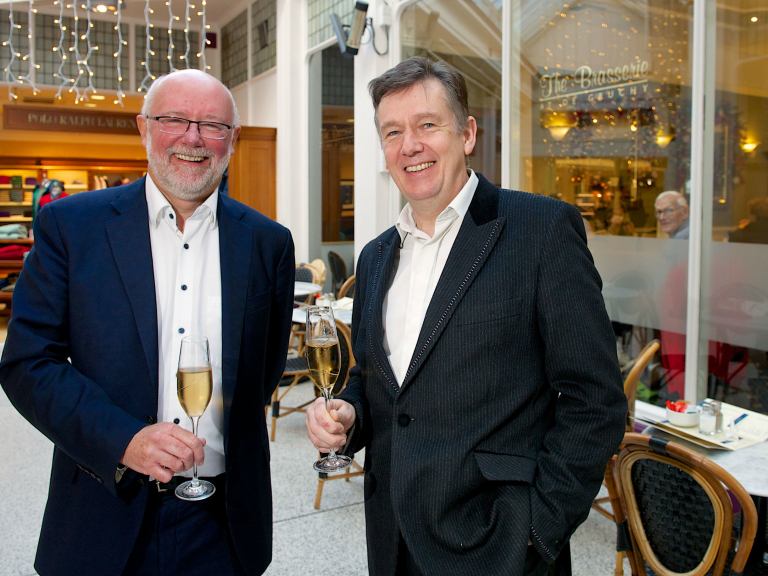 The move, which forms part of de Gruchy's ongoing refurbishment programme, marks a significant further investment in the department store.  While all of the Brasserie's most cherished characteristics will stay, it will be refreshed to bring it into line with de Gruchy's new 'forever inspired' brand identity that encapsulates the heritage of the business which dates back to 1810. As part of the deal the Brasserie's existing staff will be retained.
Neville Moore, Managing Director of de Gruchy said: "We are excited to make this announcement. The Brasserie has always been hugely successful and is an established meeting place in St Helier where customers can linger over dishes and business professionals gather for informal meetings. Our partnership with Tiffin will allow us to further enhance our offering and build on the great heritage of the Brasserie, with a vibrant menu and intimate feel."
Nick Wring, Marketing Director of Tiffin said: We are delighted to work with the team at de Gruchy to create a venue that fits with the huge investment the store is undertaking. The opportunity to refresh its iconic Brasserie in line with modern day trends and de Gruchys 'forever inspired' theme fits closely with our own company's growth philosophy, and we are proud to be part of this next chapter in St Helier. I know customers old and new will be excited when we unveil the planned refurbishment in the new year and have no doubt it will become an even more popular meeting place for all times of the day complimenting the shopping experience at this historic store."
Tiffin opened in Jersey in February 2013 in one of Jersey's most stunning locations. The vibrant 200 seat cutting edge cosmopolitan venue has become a firm favourite for dining occasions from corporate functions to romantic dining. Tiffin is regularly showcased by States of Jersey worldwide to promote Jersey
Tiffin Jersey is part of the privately owned Tiffin Restaurant group which operates a second very popular venue in Clevedon Somerset with two more set to open in early 2016.
The announcement is the latest in a string of investments made by de Gruchy and forms part of a two year £15m business development plan by the retailer. Work started in March this year to radically transform the store, which when finished, will provide customers with a truly engaging retail experience and environment, supported by enhanced digital interactivity. The first phase of the new store is scheduled to open this month.