Should Wenger go?
21st February 2013
... Comments
---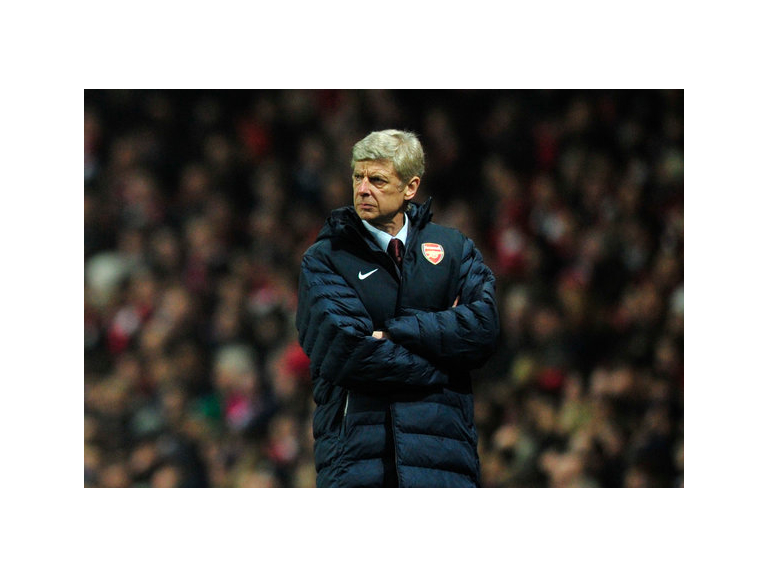 So Islington's Arsenal are again beaten when it mattered. It seems to becoming a regular feature these days that when it comes to the crunch they either just aren't good enough i.e. against Bayern  or can't finish teams off like Blackburn where they should have put the game beyond doubt before they conceded.
This all has a similar feel to it year after year they fail to compete. The league challenge never really started, knocked out of the Capital One Cup by Bradford, knocked out of the FA Cup by Blackburn and now effectively out of the Champions League as there is almost no way you can see them coming back from Wednesdays result against that team at home never mind in Munich.
If you've read my previous blogs I've said that I still expect Arsenal to take the 4th place and final Champions League spot but this should be the absolute minimum for a club of this size. Remember they're not a fading force like Liverpool who still think they should be challenging for titles. This is a club with a state of the art 60,000 stadium, a wage bill of £145m only £19m behind Man Utd and a world class youth set up that can produce great players. They should be competing.
Admittedly Bayern have got to be one of the favourites following that classy performance and it's no shame to go out to them. However it is the same every year. What was interesting was Alex Fergusons comment when he was asked if his job would be under threat if he went 8 years without a trophy. He just said it would never happen and while that needs to be taken with a  pinch of salt as he is always going to say that you do feel that that would never happen with him in charge. And secondly if it did happen I'm not sure he'd be given as much leeway as Wenger has been. Any manager in his position has to be questioned when they fail to compete year after year.
For what it's worth I think he probably should be given one more season to see if he can make this a team of winners. No more excuses about transition and not having money or finding value in the market he needs now to go out and spend the reported £70 odd million that is available and go out and spend £40m-£50m on 2 players of genuine world class quality and add them to some of the very good players already there. It's amazing what a bit of a statement and some extra quality can do for a team that already has a lot of very good players and some young players who could be world class.
If he intends on sticking with his current philosophy then I think he should leave at the end of the season, if he willing to try something different then he should be given the chance to. Wenger needs to realise that the world of football has moved on and he's not going to unearth a team of world class players from his knowledge of French football anymore those days are gone.
Anyway Isington a little bit of a long blog from me today. For other matters away from football have a look at what's on around Islington and maybe take advantage of some of the offers I've got for you this week