Paddy's Day in Islington
14th March 2013
... Comments
---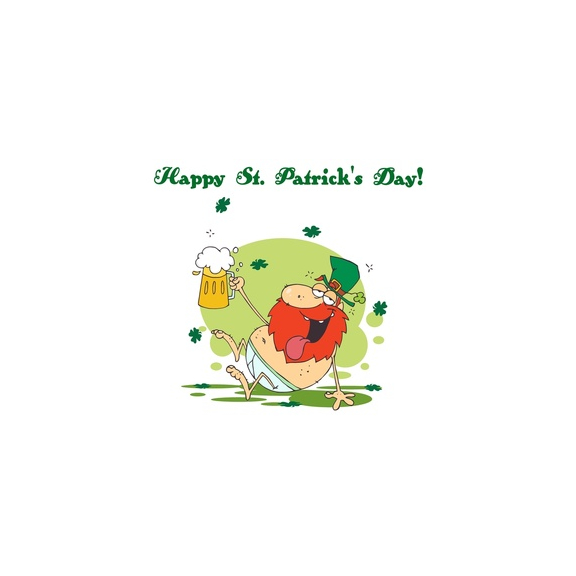 Good afternoon Islington. The weekend is almost here so I thought it's time to give you a rundown of what's on around Islington this weekend. As it's St Patricks Day on Sunday and keeping with the Irish theme I'm going to stick to all things drink related for this blog.
Right unfortunately Paddy's day falls on a Sunday this year so for those of you who don't want to wake up with a stinking hangover on Monday it may be best to head out on Saturday night. Luckily there are a lot of things on to take advantage of that this year.
A good idea to keep with the Irish spirit would be to head out and watch the final day of the 6 nations although if you are going to drink from 2:30 in the afternoon when the Ireland game starts you may not last the evening. There'll be a lot of places showing the rugby but a good place to head would be the Island Queen Islington who as well as the rugby will be having a Paddy's day themed night with DJ's.
You could head to Club de Fromage at the O2 Academy Islington where there'll again be an Irish themed night and if you come in fancy dress you'll even get to jump the que. You'll have to be dressed in some sort of Irish costume though. I'm thinking of just turning up hammered, slurring and singing Irish songs (I'm Irish by way in case anyone complains)
If you want to go more Irish you can go to some of the Irish bars around the area although there are fewer of these than there used to be. You could head to the Boston Arms by Tufnell Park although you may need to be brave to try that one. A tiny bit more refined and I really mean only a tiny bit is The Quays on Holloway Road. These two options are more for the hard core people and in fact they're more likely to be packed on Sunday the official Paddy's Day rather than Saturday.
As a rule of thumb for a more rowdy experience in Islington you're best to head away from Angel where you'll find the more down and out places around Holloway and towards Archway while Angel will have plenty going on it's more likely to be a little more civilised. I'll leave you to decide which is better.
Of course if Paddy's Day and drinking around Islington isn't your thing have a look at my events page where you can find all sorts of other listing for the area from what markets are on to the theatre. Enjoy the weekend and try not to drink too much!!