HUNTINGDON MUSIC FESTIVAL 1st – 3rd JULY
Why are we doing it? Well, back in 2013  Steve staged a "mini-gig" at HARTFORD VILLAGE HALL. The show was almost by way of a treat to Steve. He only invited relatives, friends & work colleagues old and new. You couldn't buy tickets. You just confirmed that you wanted to come. But he told invitees that on the night, that he would probably ask for small donations. All money received would be donated to the Alzheimer's' Society, in memory of Steve's mum Jean, who died in November 2013.
He told people please don't say "maybe" you will come. There was a limit to how many they could allow in, and he hated the thought of turning someone away, then someone not turning up. There was a bar provided by Jim and his colleagues from the "King of the Belgians" (winner of the CAMRA Pub of the Year for Cambridgeshire), and the gig featured local duo Ruby Muse and ex-Christians member (as well as Yachts and It's Immaterial) Henry Priestman....supported by his buddy Les Glover (aka "loved up Les")
Steve has  admired the music Henry has been behind for many years, and thanks to Facebook, Ithey became "friends" five years ago. Steve interviewed him down a phone line for Black Cat Radio, and they have kept in occasional touch since. Around 3 years ago, he started to do "house gigs" - yes, he will literally turn up and play at your home if you wanted him to....but Steve figured that our house wasn't big enough, so he booked the Village Hall. He wrote all the songs on The Christians platinum selling album released in 1987.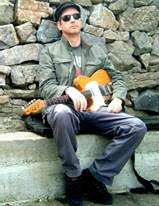 Steve's  wife Ailsa and I have been friends with Jools and Malcolm Heyes for more years than we care to remember. Their "kids" went to the same junior school, and, as Ruby Muse, Jools and Malcolm write and perform their own material. Check them out here :-) http://www.rubymuse.co.uk
The show was a great success and raised over £600. Some people who couldn't come even made donations.  Steve was determined that one day he would do something similar. Hence, we  have already said we have booked Henry Priestman (again!!) – formerly with 80's chart-toppers The Christians, Glenn Tilbrook of the band Squeeze and Pete Riley & Amy Wadge. Amy won a Grammy in February for co-writing "Thinking Out Loud" with Ed Sheeran."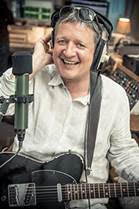 Glenn, whose solo show will include Squeeze hits and lots of great cover versions, will appear in the Commemoration Hall in Huntingdon on Friday 1st July. Tickets for this concert can be bought via http://www.brownpapertickets.com/event/2529373
Henry, supported by Les Glover, is in The Old Court Rooms in the Town Hall on Saturday 2nd .
Pete and Amy, supported by local duo Ruby Muse, are in St Mary's Church on Sunday 3rd.  Tickets for this concert can be bought via http://www.brownpapertickets.com/event/2558810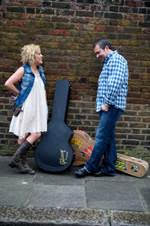 The  music group name PAPA ECHO 29, comes, of course, from the post-code". They hope to set up gigs throughout the year in the town. They would  like to stage regular, intimate shows in the Court Rooms, under the banner "The Court Room Sessions" but they  have a lot to do yet for the July shows. They are really hoping that music fans across the district will support what we are doing".
For details of how and where to get tickets for the gigs, go to www.papaecho29.co.uk or e-mailpapa-echo-29@hotmail.com