Things To Do Before Calling An Electrician
4th September 2017
... Comments
---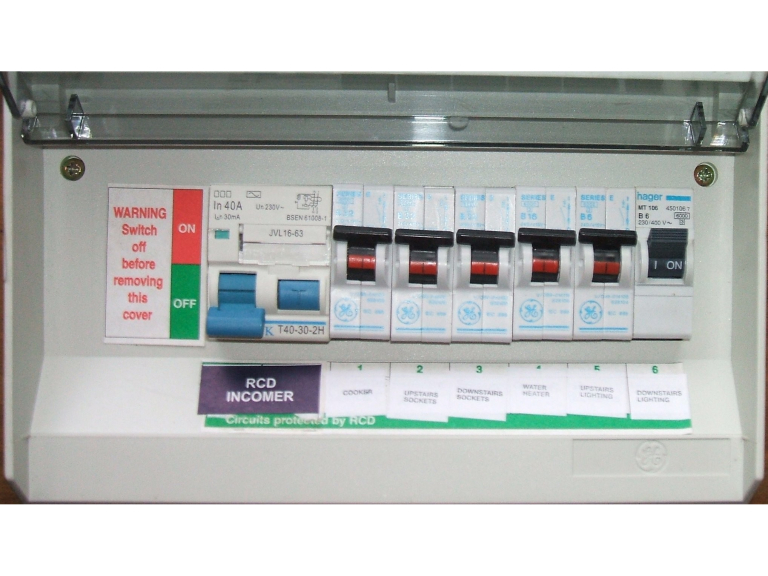 Nobody likes to be left in the dark, so here are some simple checks you can do yourself before calling upon the services of an electrician.
The most common problems I encounter during an emergency call-out fall into four categories, so let's take a look at each one in turn…
LIGHTING
If your lights go out and you find that one of the fuses (also known as breakers) has tripped, reset it and you will usually find that a bulb has blown. Changing the bulb will solve the problem – only call an electrician if there is an issue with resetting the breaker. Basically, when the bulb blew it caused a surge on the lighting circuit, tripping the breaker. This is a safety mechanism, not a fault.
FUSE/MCB RATINGS
Breakers should be marked so you know what parts of the building are affected if one trips or blows. If they are not marked, the following list should help you identify each breaker:
5A or 6A (white): lighting, smoke/burglar alarms, central heating boilers
15A or 16A (blue): immersion heaters, central heating boilers, radial sockets, storage heaters
30A or 32A (red): cooker, ring sockets, showers
40A, 45A or 50A: electric showers.
RCDs
Modern consumer units, or fuseboxes, have one or two residual current devices (RCDs) which monitor the electrical current going out on the live circuit and returning on the neutral. Any difference goes to earth, potentially through a person. As 50 milliamps (mA) can be lethal, the RCD is set to trip before 30mA.
Here is a guide to dealing with an RCDs:
Your power goes off affecting more than one circuit. The breakers on the consumer unit are all pointing up, but the RCD has tripped.
Some RCDs go to an intermediate 'tripped' position, so make sure the RCD is in the off position.
Reset the RCD. If the RCD can be reset – the fault was transitory.
If the RCD trips again, switch off all the breakers and try again. If it still trips, there is an earth/neutral fault and you need an electrician.
If the RCD can be reset, switch on the breakers one by one until the RCD trips. Switch that breaker off, reset the RCD and continue switching the other breakers on to check if other circuits are affected.
Turn off or disconnect everything on the faulty circuit, including fused spurs. Try switching the breaker on - if it still trips, either something is still switched on, or there is a fault in the fixed wiring.
To find the faulty item/appliance, switch on the items on the faulty circuit until the RCD trips again. Switch the faulty item off and finish switching everything else back on. You now need to have the faulty item repaired.
If you have an electrical problem you cannot solve yourself, email me at ian@slocolec.co.uk or call 01279 210764 / 07955 232006. Remember, I'm the electrician who always keeps his appointments.