Whether your estate is large or small, everyone should write a Will.
Are you one of the many people that feels having a Will or embarking on estate planning only applies to the very wealthy? Do you feel that unless you're a millionaire with numerous properties, a large business and high value items, writing a Will is a waste of time?
You couldn't be more wrong!
If there's one certainty in life it's that at some point we will die. Taking the time to consider your assets, who you would like to leave them to and who will look after your estate are vital if you want to ensure that your loved ones receive what they are entitled to, and are looked after in the event of your death.
Estate planning before you die means less stress on your nearest and dearest when you die. It really is the only way to ensure that all of your assets and affairs will be managed as you intended when you die or when you become incapacitated.
Writing a Last Will & Testament

This is the first step to take in the estate planning process. It shouldn't be the only thing you do as part of your estate plan, but it's an excellent place to start if you want to ensure that your dying wishes will be carried out.
Without a Will in place there are a number of risks that could occur in the event of your death:
Your wishes may not be carried out

If you aren't married then your spouse or civil partner does not automatically inherit all of your estate

Your children may end up in care until the state has decided upon Guardians

The estate could be disputed and there may be significant delays in resolving matters for your beneficiaries 
Setting up trusts
In addition to writing your Last Will and Testament, setting up trusts will help ensure you not only preserve but protect your assets. This is especially important when you have minor children who are not yet able to manage their inheritance themselves. You need to ensure that the trustees are neutral and will work in the best interests of you and your children as it will be up to their discretion to pay capital or income to your children as they see fit.
For the best advice on the trust solution that is right for your circumstances, you should seek the aid of an estate planner such as MVL Wills & Trusts.
Protecting against incapacity
Estate planning isn't just be about the assets that you will leave behind, or the care and guardianship of your minor children. It also includes preparing for your own care in the event that you become incapacitated or you are unable to make important decisions for yourself. The best way to do this is through a Lasting Power of Attorney (LPA).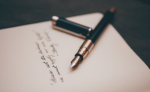 This mechanism enables you to name a trusted party, such as a family member or a friend, who will act as your representative when it comes to matters of your welfare and financial affairs. Again it's vital to designate someone you trust to make these decisions for you.
If you are incapacitated as a temporary measure, for example, if you're in hospital and need help with everyday tasks such as paying bills, your LPA will mean they can take care of them for you. It also helps with longer-term plans if, for example, you have been given a dementia diagnosis and you need to plan for the time when you may lose the mental capacity to be able to make your own decisions in the future.
Above all, you should choose someone who knows what's best for you and knows what decisions you would have made regarding certain circumstances - if things were up to you.
MVL Wills and Trusts can guide you through the process of making a will and putting appropriate and bespoke estate planning in place. 
Help provide for your family's future by planning today with MVL Wills & Trusts.