SCREAM ALL ABOUT IT! Fright Night at Stockeld Park crowned Europe's best new Halloween experience
24th October 2018
... Comments
---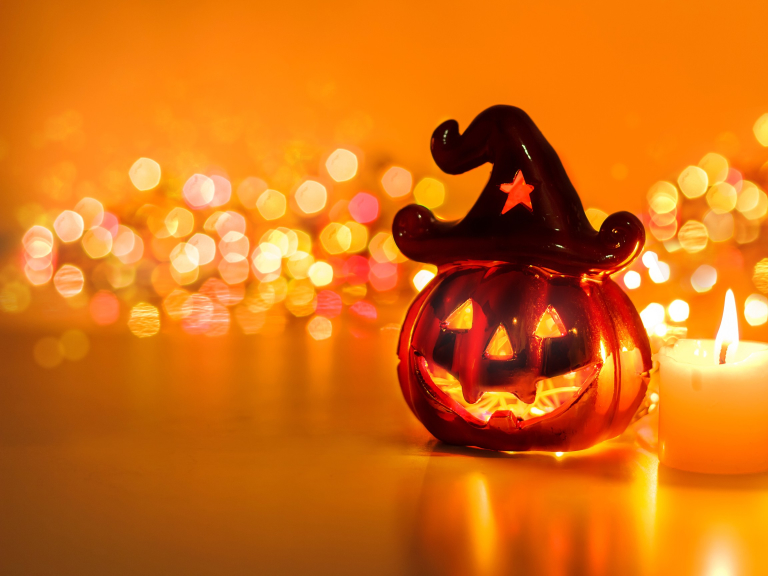 Bones (most with the skin still on) were rattled together in celebration at Stockeld Park as their new Fright Night attraction was voted the best new Halloween experience in Europe at this year's ScareCON Awards.
ScareCON is the annual convention for Europe's rapidly-expanding scare attraction industry and brings together hundreds of venues from across the continent, with names including Alton Towers, Thorpe Park and Madame Tussauds.
Now widely recognised as one of Yorkshire's pre-eminent visitor attractions, Stockeld Park significantly upgraded its Halloween offering last year with the launch of Fright Night, three age-restricted scenarios including 'The Farm House', 'The Cabin' and 'A Dead End'.
Stockeld Park was able to enhance a series of original and disturbing storylines with historical information from the Stockeld Park Estate dating back to the Victorian era. Set against a backdrop of disappeared tenants, the cries of children and testimony from the Estate's incumbent Farm Manager, visitors to The Farm House were greeted both literally and figuratively with a bloodbath.
"Fright Night has hit the scare attraction market with a huge bang", said ScareCON CEO Michael Bolton, commenting on Stockeld Park's win. "The absolutely terrifying Farm House left us shaking long after we departed. We can't wait to see what they do in 2018."
Stockeld Park Events Manager Darren Smith, who led the development of Fright Night said "We had to raise our game in an ever increasing market, we did that. Visitors will not believe what we have in store this coming Halloween season"
Fright Night reopens on 26th October with a 4th new experience, 'Buried Alive!'
---
All content and Images courtesy of Stockeld Park. More information about Stockeld Park can be found at www.stockeldpark.co.uk and Fright Night at www.frightnight.co
Stockeld Park is a diversified 2,000-acre estate situated between Harrogate, Leeds and York owned by Peter and Susie Grant

The Adventure Park at Stockeld Park opened in 2007 and today is visited by some 200,000 people over the course of the year. The Adventure Park is modified for each season, including Christmas, Easter, Spring, Summer and Halloween.