National Butchers Week 12th - 18th March
National Butchers Week promotes the work of the traditional butcher, over the supermarket offerings.
At 'the best of' we are dedicated to helping small and medium sized local businesses grow and we continue to promote our BUY LOCAL message – supermarket convenience shopping is part of our lives but independent local businesses are very important and in support of this national campaign we would like to highlight the benefits of using a traditional butcher.
Over the last couple of decades or so, the boom in supermarkets and availability of cheap, vacuum packed meat put enormous pressure on the local butcher, with more and more ceasing to trade. These mass produced supermarket packs often lack the flavour which you get from freshly cut finest quality meat and how many people appreciate that a cheap 2kg vac-pack of bacon is likely to be 50% water ?
Things seem to be on the turn though – the local butchers shop is making a comeback in the UK with some areas showing over 40% increase, indicating more demand from people who appreciate the unique service which goes beyond that offered at the supermarket counter. Not only do traditional butchers provide a wider selection of products generally, including cheaper cuts of meat not found in supermarkets, they will cut to order and are helpful with their knowledge about the best way to prepare and cook it. Some even offer a home delivery service.
However, surveys still show that people, in particular many young people, choose not to shop in a butchers because they feel they don't know enough to make a sensible purchase. The message should be that it's ok not to have this knowledge as your butcher is willing to help and advise you on making a good choice.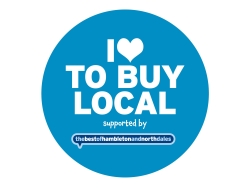 Locally to us, we're obviously blessed with great local butchers in our market towns. Before writing this article we asked people in the Hambleton area which butchers they would recommend for quality and service and quite a few got a mention – so, in no particular order, we would like to give a big shout to :-
Askquiths – Bedale
Cockburns – Bedale
H.Lee & Sons – Thirsk
Johnsons – Thirsk
Kitsons – Northallerton
Thompsons – Northallerton
R.Whites – Morton on Swale
Roots Farm Shop – East Rounton
Stokesley Butchers – Stokesley and Great Ayton
Beavers – Masham
Marleys – Ripon
Highside – Kirkby Malzeard 
Thanks to everyone who responded to our survey – your contribution is greatly appreciated