IT MATTERS TO SHOP LOCAL !
6th September 2017
... Comments
---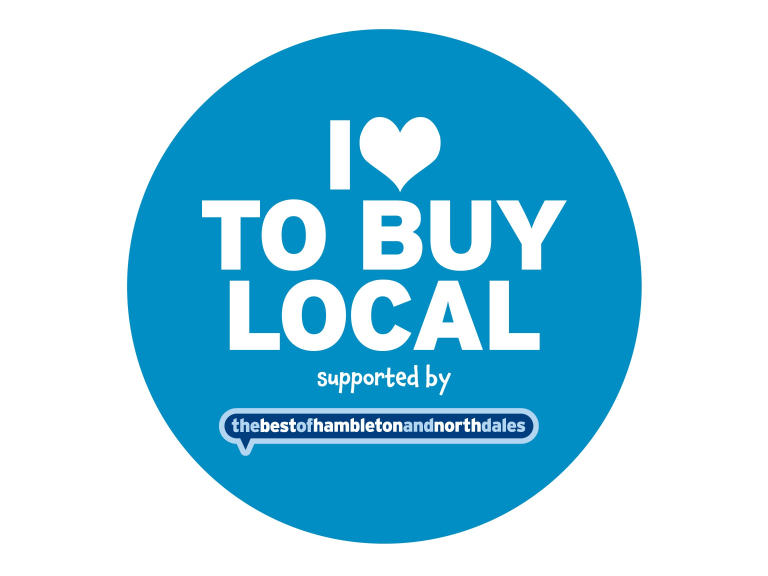 Let's face it, the typical shopping experience has changed - our shopping habits and behaviours these days are increasingly driven by convenience and clever marketing campaigns by the big retailers.
Online, supermarket and retail park shopping is here to stay but, if we want to see a future for shopping in our local market towns in the Hambleton and North Dales area, then you the customer also have to buy local.
Some will remember the days of visiting the local market, butcher or greengrocer and spending time choosing your cut of meat or getting advice about the best fresh fruit and veg - these butchers, greengrocers, bakers, florists (and lets not forget the local cafes / tearooms and other retailers !), they all work tirelessly to service and supply us with the very best products locally.
The character of our towns comes from the independent shops and they are worth supporting. In many high streets you have the national names that are found up and down the country - there is nothing about them that really stands out but they can often weather the storms of a changing economic climate, but that is often not the case for the independent trader who puts body and soul into their business.
We have some wonderful and distinctive shops in our area and we are lucky that there are still independent businesses willing to take the risk and also offer a personal service that the major stores can only dream of - we shouldn't take these independents for granted !
We are getting out and about with our BUY LOCAL STICKERS - in Thirsk and Northallerton to start, keep an eye out for them in shop windows when you are shopping !
'Buy Local' is thebestof's way of reminding locals that local businesses need local support.
Help us to help them by telling us who is great at what they do - recommend a local business : https://www.thebestof.co.uk/local/hambleton-and-north-dales/recommend/