Media Skills Course - 14th January 2022 - Impact Factory London
Impact Factory | Professional Development | Training and Courses, 52 Upper Street, London, United Kingdom
N1 0QH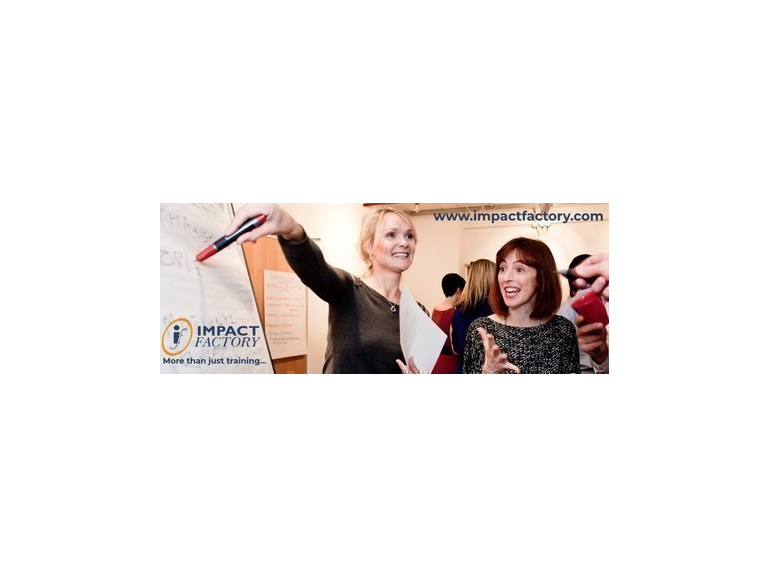 Media Skills Course Get Your Message Across Media Training Course - Gain the skills and confidence you need to handle all journalists and all forms of media effectively
If you have to speak to the press or present your organisation to the media, this course is for you.
It will equip you with the necessary skills and confidence to handle the media effectively, no matter what the situation.
Course Objectives:
* The Demands of Different Media
* Face to Face Interviews
* Being On Camera
* Dreaded Down the Line
* Getting Your Message Across
* Not Just Answering Questions
* Sharing Your Passion
* Speaking with Clarity
* Dealing With Nerves
* Difficult Questions
* How to Prepare
* What to Ask Beforehand
* Understanding Your Rights
* Writing a Press Release
* Crisis Management
What Our Delegates Say:
"A very enjoyable and productive day. Thoroughly impressed with both Maria and Naina. Good, positive advice and direction to improve technique. Looking forward to applying it."
Stephen Lane - C.E.O. - Prop Store
"Thanks again for the training, it has really paid dividends! I have since given a talk and felt so much more comfortable and was able to answer questions in a more confident manner."
Daniel Hunt - Investigator Archaeology - RCAHMW
"The Media Course was really great! I learned so many new techniques that'll help with nerves and being more impactful and authoritative when I speak."
Chloe Jean - Style Coach - Style Spruce
URLs:
Booking: https://go.evvnt.com/903850-0?pid=2586
Brochure: https://go.evvnt.com/903850-3?pid=2586
YouTube: https://go.evvnt.com/903850-4?pid=2586
LinkedIn: https://go.evvnt.com/903850-8?pid=2586
Inquiries: https://go.evvnt.com/903850-9?pid=2586
Price:
One Day Course: GBP 525.00