Line Management Course - 22/23rd August 2022 Impact Factory London
Impact Factory | Professional Development | Training and Courses, 52 Upper Street, London, United Kingdom
N1 0QH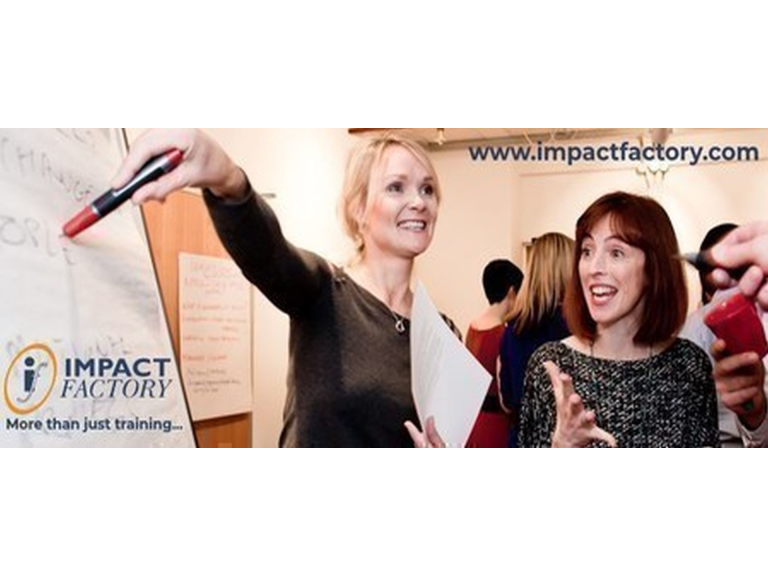 Line Management Course Feel more confident in your ability to manage, encourage and inspire others This is a Hybrid Course taking place at Impact Factory's training suite in London.
Our popular line management course is suitable for newly appointed line managers, and those with experience who want to improve their effectiveness.
It will help you feel more confident in your ability to manage, encourage and inspire others.
This line management training is designed to help you understand and engage with what a line manager is supposed to do.
We'll demonstrate and help you practise tools and techniques that will give you more confidence in your ability to manage others.
Course Objectives:
* Looking at the Line Management Role
* Getting from Managed to Managing
* Identifying Unspoken Responsibilities
* Increasing your Confidence
* Motivating and Inspiring Others
* Giving Essential Feedback
* Practising Effective Delegation
* Feeding Upward to Your Own Manager
* Establishing Clear Boundaries
* Setting and Achieving Goals
What Our Delegates Say:
"I would like to thank you for your help on the Line Management Course. I really enjoyed it and came away with a lot from it. Having a small class of people was great and you have a good attitude towards conducting your training."
Adrian Dyer -Test Team Lead Engineer - BAE Systems Applied Intelligence
"I wanted to take this opportunity to say a further enormous thank you for two very stimulating and useful days. You really do offer something special at Impact Factory. I genuinely feel very lucky to have been able to do the course."
John Halford - Solicitor / Partner - Bindmans LLP
"A Five Star Course. I have raved about this course to my company and have encouraged so many of my colleagues to attend! Extremely satisfied and would happily attend courses held by Impact Factory!"
Christopher Downes - Front of House and Events Supervisor - Universal Music Group
URLs:
Booking: https://go.evvnt.com/1021191-0?pid=2586
LinkedIn: https://go.evvnt.com/1021191-6?pid=2586
Inquiries: https://go.evvnt.com/1021191-7?pid=2586
Brochure: https://go.evvnt.com/1021191-8?pid=2586
YouTube: https://go.evvnt.com/1021191-9?pid=2586
Price:
Two Day Course: GBP 895.00