Assertiveness Training Course - 10th August 2022 - Impact Factory London
Impact Factory | Professional Development | Training and Courses, 52 Upper Street, Greater London, United Kingdom
N1 0QH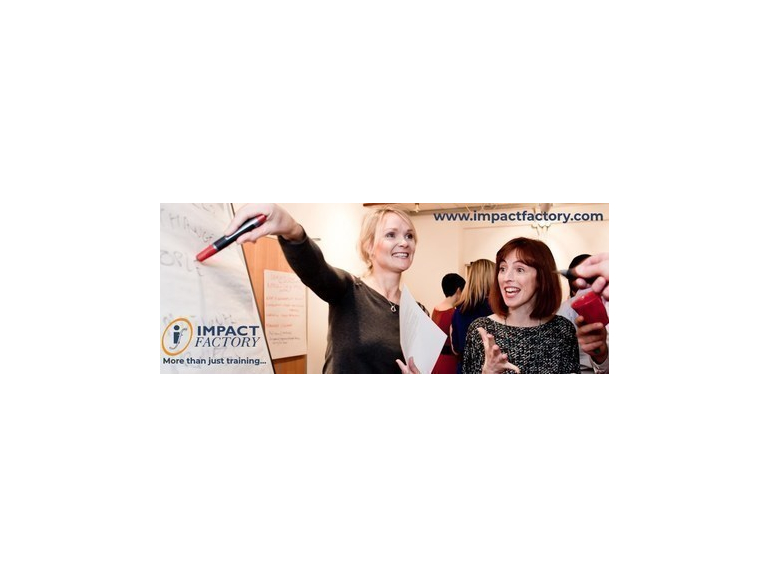 Assertiveness Training Course - One Day. Stand Up For Yourself - Increase Your Ability to Handle Others. Feel Better About Saying No! This is a Hybrid Course taking place at Impact Factory.
The original "too nice for your own good" assertiveness course.
The course focuses on making choices, including understanding that you have more choice than you think.
It's a practical course which will help you feel more confident in your ability to deal with pushy people.
We look at how you can make easy changes in your behaviour so that you will no longer feel pressured into doing things you'd rather not.
The idea is to feel better about saying no without having to change who you are.
Course Objectives:
* Dealing with Feelings
* Setting Boundaries
* Giving Clear Messages
* Closing Conversations
* Increased Confidence
* Tools You Can Use
* Difficult People and Situations
* The Art of Saying No
* Moving Things Forward
* Managing Conflict
What Our Clients Say:
Consumer Council for Water - Assertiveness Training Course
"Being part of the assertiveness course was like a different world, one that I have since made sure I am actively living in. So thank you, I have recommended it to almost all friends and colleagues."
Farah Hasson - Policy Support Officer - Consumer Council for Water
Booking https://go.evvnt.com/1036368-0?pid=2586 
Tickets https://go.evvnt.com/1036368-2?pid=2586 
YouTube https://go.evvnt.com/1036368-3?pid=2586 
LinkedIn https://go.evvnt.com/1036368-7?pid=2586 
Inquiries https://go.evvnt.com/1036368-8?pid=2586 
Brochure https://go.evvnt.com/1036368-9?pid=2586 
Price:
One Day Course: GBP 495.00