Busylizzy Guildford Mummy and me buggyfitness
Stoke Park
Nightingale Road
GU1 1ER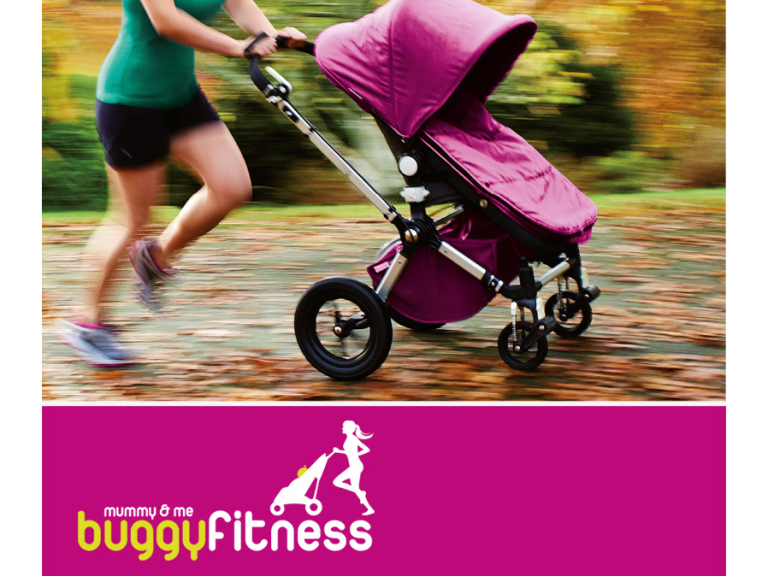 Buggy Fitness is an innovative class tailored for new mums, blending cardio with muscle toning to help you cope with the demands of motherhood. You bring your baby with you, strapped into a buggy, so there's no need for childcare.
Enjoy 45 minutes of invigorating outdoor exercise and the company of other new mums. We'll get your heart racing as you power-walk, jog through parks, do push-ups against trees, run up and down steps, and most importantly, have fun! All fitness levels are welcome – you work at your own pace to gradually increase your fitness.
All you need is your baby in a buggy, sports clothing, trainers, a towel and water bottle
Before participating in this class, please complete our ParQ Medical formso our instructors can adapt your work out around any illness or injuries.
Combines cardio with muscle toning
Gets you out in the fresh air
No need for childcare – your baby comes along with you
Suitable for new mums – postnatal specific class
Fun, sociable way to meet like-minded mummies!
Future dates
Friday 2nd November 10:00am until 10:45am
Friday 9th November 10:00am until 10:45am
Friday 16th November 10:00am until 10:45am
Friday 23rd November 10:00am until 10:45am
Friday 30th November 10:00am until 10:45am
Friday 7th December 10:00am until 10:45am
Friday 14th December 10:00am until 10:45am
Friday 21st December 10:00am until 10:45am
Friday 28th December 10:00am until 10:45am
Friday 4th January 10:00am until 10:45am
Friday 11th January 10:00am until 10:45am
Friday 18th January 10:00am until 10:45am
Friday 25th January 10:00am until 10:45am
Friday 1st February 10:00am until 10:45am
Friday 8th February 10:00am until 10:45am
Friday 15th February 10:00am until 10:45am
Friday 22nd February 10:00am until 10:45am
Friday 1st March 10:00am until 10:45am
Friday 8th March 10:00am until 10:45am
Friday 15th March 10:00am until 10:45am
Friday 22nd March 10:00am until 10:45am
Friday 29th March 10:00am until 10:45am
Friday 5th April 10:00am until 10:45am
Friday 12th April 10:00am until 10:45am
Friday 19th April 10:00am until 10:45am
Friday 26th April 10:00am until 10:45am