HAVE A GOOD AIR DAY WITH FREE ADVICE AND FREE TYRE CHECKS FROM TARGET TYRES
1st October 2017
... Comments
---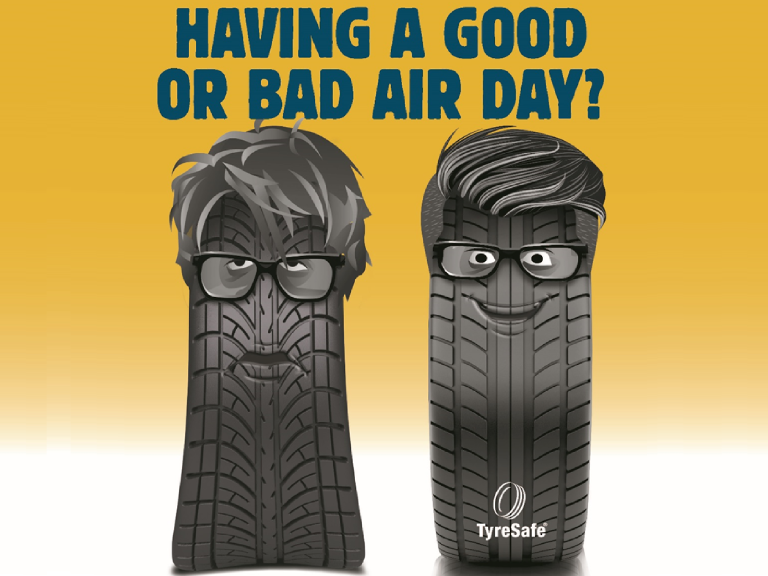 ---
This October is Tyre Safety Month and Guernsey's own Target Tyres is asking local drivers whether they are having a Good or Bad Air Day.
---
Target Tyres believes that most Guernsey motorists are having Bad Air Days, by driving with under-inflated tyres, leaving them vulnerable to tyre-related accidents, reduced performance and fuel efficiency, and additional maintenance costs eventually.
"Too many motorists underestimate the importance of driving with the correct tyre pressures, which is by far the most common tyre defect we see." comments Dave Whalley, Manager of Target Tyres. He continues: "It's dangerous and costs owners unnecessary bills for both fuel and replacement tyres. Having the correct tyre pressures for your vehicle is not only the safest option, it's also the best for your wallet. Target Tyres will be working in support of TyreSafe to help spread the tyre safety message this October and ensure Guernsey's motorists have a safe and Good Air Day every day."
Target Tyres are supporting Tyre Safety Month this October, an annual campaign organised by TyreSafe, the UK's tyre safety charity. This year's campaign reveals that over half of the tyres on UK cars are under-inflated, with as many as 38% more than 8psi below manufacturers' recommended tyre pressures.
Driving without the correct tyre pressure makes a vehicle harder to control, reducing its grip on the road. Under-inflation also leads to increased tyre wear, decreasing fuel efficiency, leading to higher fuel costs, and eventually causing a puncture if not attended to. TyreSafe estimates that UK drivers are spending £600 million unnecessarily on fuel bills due to under-inflated tyres.
As well as giving out free leaflets promoting tyre safety this month, locally Target Tyres are offering free advice and free tyre checks to Guernsey motorists as part of Tyre Safety Month. Pop along to their premises in Pitronnerie Road this October if you believe your tyres may need attention and Target Tyres will carry out three specific checks for free - on tread depth, on the condition of the tyres, and of course on the air pressure of each tyre - with no charge or obligation.
---
Find out for free if you are having a good air day or a bad air day this October with Target Tyres. To discover more about Target Tyres please check out their feature page here at thebestofGuernsey.
---