Royal Albert Memorial Museum (RAMM).
28th June 2013
... Comments
---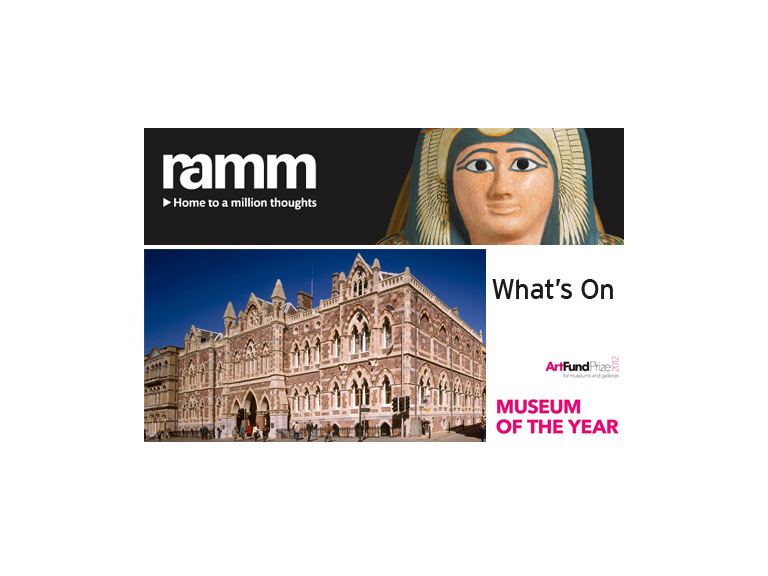 ENJOY DARTMOOR SCENES AT RAMM

Visitors to Exeter's Royal Albert Memorial Museum (RAMM) this summer will be able to enjoy the timeless beauty of Dartmoor and South Devon in an exhibition of paintings by father and son landscape painters William and FJ Widgery.

Both painters lived and worked in Devon throughout their careers. William Widgery (1826 - 1893) was entirely self-taught and developed an atmospheric style well suited to large-scale work.

By contrast, his son, FJ (1861-1942), received formal art training at home and abroad. His more precise draughtsmanship was ideal for small-scale work and illustration. Though high-spirited and sociable, William seems to have been totally dedicated to painting. FJ, though a very productive artist, found time to be involved in Exeter politics and the running of RAMM. Both men drew life-long inspiration from the landscape of Devon and, above all, from Dartmoor.

Masters of the Moor: William and FJ Widgery opens on Saturday 6 July and continues throughout the summer until 27 October.

Entry to the exhibition is free. The gallery interpretation is supported by RAMM's volunteers. Accompanying events include:

*    A lunchtime gallery tour with the curator on Wednesday 17 July (£4.50).
*    A lunchtime lecture by Orlando Rutter, the Senior Learning & Outreach Officer at Dartmoor National Park, who explores some of the influences that have shaped the Dartmoor landscape on Wednesday 25 September (£4.50).
*    Two of the summer family activities are inspired by the exhibition: Dartmoor dreaming on Tuesday 30 July and Thursday 1 August (£2.50).
*    A free demonstration of the interactive website, www.moorstories.org.uk, which encourages visitors to explore Dartmoor's history and archaeology through the museum's collections is on Tuesday 23 July.

Tickets available from the Royal Albert Memorial Museum reception in person or by phone using a credit or debit card on 01392 265858 during opening hours: Tuesday to Sunday, 10am to 5pm.