Anthony Welch Automotive Ltd

After taking my car to another garage for an intermittent engine management fault several times over several months, I decided to try these guys. Absolutely amazing, Anthony found the fault and fixed it without costing a fortune. Ally's customer service is amazing. They even supplied me with a loan car so I continue to work while it was being fixed. The whole team are great and I would highly recommend them to anyone The experience was second to none and I will continue to bring my car here from now on. Massive thanks you.

We always use Anthony Welch for our service and repairs for both cars and are always very happy with the friendly, reasonably priced and efficient service. Today we broke down outside our daughters school and they came straight out to us and sorted the problem...again very friendly, reasonably priced and very efficient. Thanks

Only met ANTHONY + his team twice, and BOTH times, they have got me out of a bind. I cannot compliment this company enough. Always seem to go the extra mile to assist, and nothing seems to be too much trouble. I find this company, to be very refreshing, in this age of ' Rip off ' merchants.

Excellent friendly service. Would recommend.

Just had my aging VW Camper serviced and MOTed by Anthony. Friendly, and professional as always - why would I want to go anywhere else?

In February 2017,
Pauline W
said:
Thanks to the team at Anthony Welch Automotive Ltd, fantastic service, always so helpful, nothing seems too much trouble, speedy and efficient. I am an older lady and feel comfortable whenever I need to call upon them to check my car over. My husband was wonderful with cars, but sadly he died last year, so to have a garage I can rely upon is such a blessing.

In January 2017,
Pete H
said:
We totally trust Anthony who services all of our families cars,he gives an estimate for work and if not needed he tells us.

In December 2016,
Mrs Woodward .
said:
Very good service and lovely man who helped me with a smile.Very polite and car is running very well.

The friendly, supportive, compassionate staff at Anthony Welch Automotive Ltd provide the best service that I have found in the area. Their rates are reasonable and their exceptional customer care is second only to their swift proficient workmanship, and professional manner. I would strongly recommend this company, especially to those of us with disability. Thank you to all of the AWA Ltd team - keep up the great work!

Have used Anthony Welch for years as honest and does a great job. Recently had my cam belt replaced and completed the next day.I have never had a complaint with the service.I.would recommend Anthony.
Reply from Anthony Welch Automotive Ltd:
Thank you for the review Glenn

In March 2016,
Mark B
said:
If you are looking for a courteous, competent, cost-effective garage, look no further - especially if you are a VW owner. I've had two frustrating and rather obscure problems with my 1998 T4 camper. The first was an intermittent starting problem (the T4 would decide not to start at the most In opportune times such as queuing for the ferry). An onsite visit from Anthony identified the problem in five minutes, the faulty part was replaced and the bill was less than a meal at the Pudding Club. During an extended trip in Germany last year the vehicle became embarrassingly sluggish - a situation which eventually in UK resulted in it being towed back home. Anthony came out again on another rescue mission, immediately identified a blocked exhaust and partly decouple the pipe allowing me to drive it to Evesham a couple of days ago. I collected it this morning; the catalytic converter had been cleaned, and a full service carried out with MOT. Now a totally different vehicle! Thank you for your prompt, friendly and skilled service. Now you know where to go if no-one else can sort out your problem!
Reply from Anthony Welch Automotive Ltd:
Thank you Mark, this is a great recommendation :)

Very pleased with the service I received from Anthony and his team who went to extra efforts to get my car back on the road at a very competitive price. This is now my garage of choice – only wish I'd discovered them sooner!
Reply from Anthony Welch Automotive Ltd:
Thank you Philippa, we hope to take care of your vehicles for many years to come.

In January 2016,
Amie J
said:
Great service from the team, helped out with power steering issue and extremely helpful when locating a used part for them to fit.

In December 2015,
Victoria M
said:
Fab,highly recommended, would always us this company now- first class service thank you.

In December 2015,
Paul E
said:
A pleasant and caring team, very happy that the cost of the work done was less than expected! Thanks Ant and team.

In November 2015,
Annette C
said:
Just to say I received excellent service today when I took my car to Anthony Welch. for a M.O.T Very professional from booking in to the end result.I will definitely use him again and recommend him to my family.

Excellent service good price friendly staff coffee if you wish while you wait. Clean and efficient work.

In August 2015,
tam a
said:
Great service,very reliable,would definitely recommend to family & friends.

Well where do i start! My car failed its MOT, Anthony told me how much it would cost and it was mega bucks! I am disabled and my car totally suits my needs, I decided to get it fixed and asked Anthony to do it. He said to leave it with him and would try and get the parts cheaper, He actually managed to halve my bill! He also said it was the toughest job he'd ever done! The mans a legend!! Thankyou Anthony
Reply from Anthony Welch Automotive Ltd:
Thank you for this fantastic review, reading this has made my day.

What can I say that already hasn't been said? First class service everytime I use Anthony, always friendly gives great advice and talks through the problems and solutions. I've left my van in there capable hands on a number of occasions and everytime the problems are sorted quickly without any issues. I'll keep using there top notch service all the time my van gives not so top notch service
Reply from Anthony Welch Automotive Ltd:
Thanks for the review, I'm happy to see that all my team have impressed you.

In May 2015,
Steven B
said:
Anthony Welch for second to none top quality service.

In May 2015,
Ruth B
said:
Excellent again! Would and do recommend Anthony Welch to many people, well done !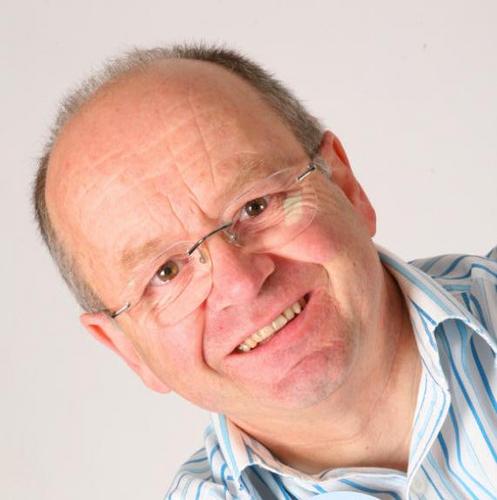 In April 2015,
Alan J
said:
Uploaded for Mr C Sage: We think this garage is excellent, good service and always pleasant helpful and knowledgeable.

In April 2015,
Carol W
said:
They couldn't be more helpful on the phone and in person.Effective service and highly recommended.

Brilliant and reliable garage. My car isn't in the best of shape and I found Anthony extremely helpful and not the type to try and rip of anybody. Would definitely recommend him to anyone I know!