Wrap Up Your Christmas presents and help local charity at the same time! @SunnybankEpsom at @Ashley_centre
outside House of Fraser
The Ashley Centre
High St
Epsom
KT18 5AB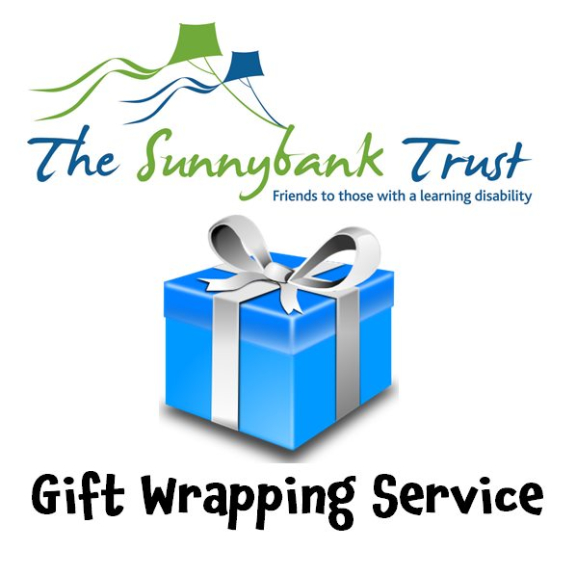 Local learning disability charity, The Sunnybank Trust, will be helping visitors to The Ashley Centre get on top of their Christmas gift wrapping this December.
The Sunnybank Trust
Gift Wrapping
14th to 24th December
The Ashley Centre, Epsom
As part of their December fundraising initiative, The Sunnybank Trust will have a team of festive fundraising volunteers on hand to gift wrap Christmas presents for the general public.  The gift wrapping stall can be found outside House of Fraser, inside The Ashley Centre, and there will be a selection of wrapping paper, bows and ribbons to choose from.
The festive season is all about giving, and this is just one way in which you can give back to your local community this December.  While purchasing gifts for loved ones you can also give to isolated local people living with learning disabilities and have your presents beautifully wrapped. The Sunnybank Trust Gift Wrapping Service can make your Christmas that bit easier all while ensuring The Sunnybank Trust can continue to make a difference to over 250 people with learning disabilities in and around Epsom this December and long into the future. 
The Sunnybank Trust Chief Executive, Dorothy Watson, is thankful on behalf of all the charity's users for the generosity of Epsom:
"We are so grateful to the Ashley Centre for this opportunity.  The stall will be staffed by a team of volunteers and those with learning disabilities who use our services. At Christmas we all have one thing in common...making it special for the people we care about." 
"What better way is there to celebrate Christmas than supporting some of the most isolated people in our own community."
All donations of gift wrap, bows and ribbons will be gratefully received. Drop off point for donations is Quest in the Ashley Centre.

If you are a keen gift wrapper with time to spare this December, The Sunnybank Trust are continually looking for gift-wrapping volunteers to spend a few hours helping on the stall.  Anyone interested should approach those gift-wrapping at the time or get in contact with the office via email (enquiries@sunnybanktrust.org) or telephone (01372 749871).
Future dates
Sunday 15th December
Monday 16th December
Tuesday 17th December
Wednesday 18th December
Thursday 19th December
Friday 20th December
Saturday 21st December
Sunday 22nd December
Monday 23rd December
Tuesday 24th December