SING OUT TO HELP OUT with #Epsom Light Opera at @EpsomPlayhouse @EpsomLightOpera
Epsom Playhouse
Ashley Avenue
Epsom
Surrey
KT18 5AL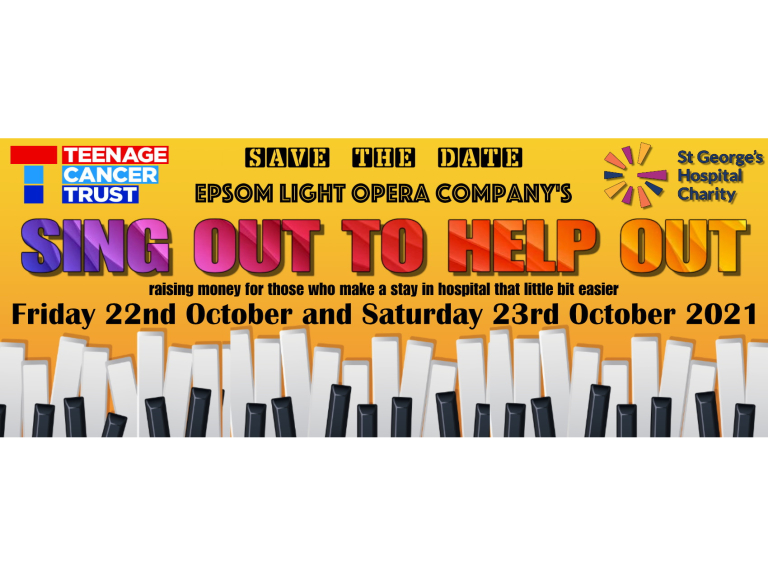 Epsom Light Opera invite you to join in their Charity Concert at Epsom Playhouse
Epsom Light Opera
Sing Out to Help Out
Friday 22nd October and Saturday 23rd October (Inc matinee)
Yes, we can't believe it either, the charity concert is getting very real!  The Epsom Playhouse have now got our tickets on sale for the show on Friday 22nd and Saturday 23rd (including mataniée) October 2021.  Booking your tickets can be done via this link...
Can't make the Concert, but want to support the two Charities?
Not a problem, while we would love to see you at the Playhouse, if you can't make the show then you can donate to The Teenage Cancer Trust and St Georges Charity Hospital via our donation page.
Find out more about why we are doing this...
Follow Paul's blog on everything about the show, the charities and the reason why they are so important to his daughter, Sophie.
---
About Epsom Light Opera Company
Epsom Light Opera Company is a friendly, thriving amateur Company founded in December 1985 with an established and well deserved reputation for excellent quality, productions of a high musical and dramatic standard. We stage two productions a year at the Epsom Playhouse, usually alternating between light opera and musicals. Recent shows have included 'West Side Story', 'Calamity Jane', 'Singing In The Rain' and 'Fiddler on the Roof'.