Senior Moments Friendship Club with Emmanuel Church at @BourneHallEwell
Bourne Hall
Spring Street, Ewell
Epsom
KT171UF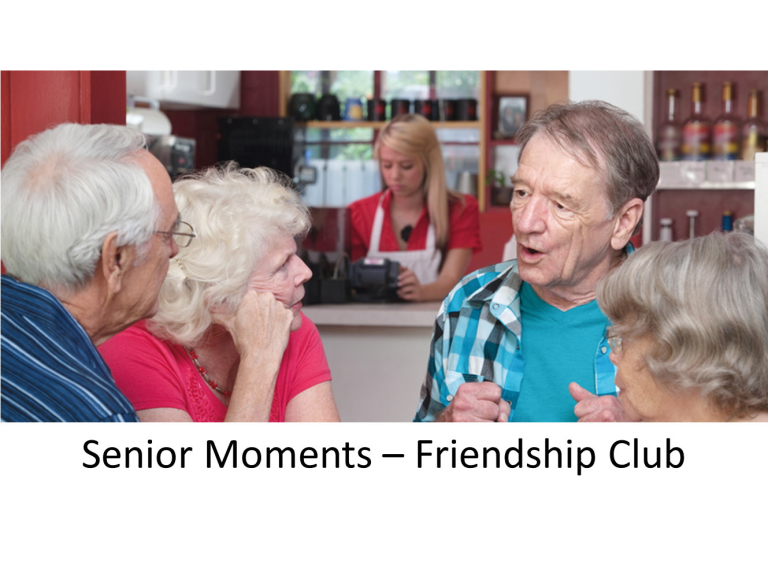 A fun and friendly afternoon of activities for older folks in the borough
Emmanuel Church
Senior Moments Friendship Club
Last Tuesday of the month
at Bourne Hall Ewell
Emmanuel Church, Epsom, is pleased to invite you to 'Senior Moments' a friendship club for older folks in the borough. Come along to our monthly meetings at Bourne Hall for fun activities, friendship and refreshments. Enjoy a range of activities and interesting talks. A short talk on the Christian message will be included. Last Tuesday of the month form 2:30pm – 4:00pm
Emmanuel Church is a local Bible believing Church based in Epsom. Our aim is to share the Word of God (Bible Truths) through caring for people in our Community. It is our Mission to provide friendship, care and support through various groups and events.
If you would like to know more or chat to someone then please visit our website or email us or speak to one of the church members at Senior Moments.
Forthcoming events
26 October 2021 - Keeping fit as we mature: Gentle exercises and quiz

30 November 2021 - Kicking off Advent: An afternoon of well-loved carols performed by Cuddington School

25 January 2022 - Cinematic Experience: A chance to enjoy a good film

22 February 2022 - Battle of the Board!: A fun afternoon of board games to stimulate the mind

26 April 2022 - History Made Alive: Join the museum curator for a virtual walk on the streets of yore

31 May 2022 - Walking the beat of life: A talk by a former Surrey and Metropolitan policeman
Getting there
Bourne Hall's post code is KT17 1UF.
Parking is available at £1.50 for 2 hours.
Buses 406, 293 and E16 all stop close to Bourne Hall.
Website: emmanuelepsom.org
Email: info@emmanuelepsom.org
Future dates
Tuesday 22nd February 2:30pm until 4:00pm
Tuesday 29th March 2:30pm until 4:00pm
Tuesday 26th April 2:30pm until 4:00pm
Tuesday 31st May 2:30pm until 4:00pm
Tuesday 28th June 2:30pm until 4:00pm
Tuesday 26th July 2:30pm until 4:00pm