Open Garden, Summer Fete & Art Exhibition @Kidsforkids #Dorking #Cotmandene
Denebank,
Cotmandene
Dorking
RH4 2BL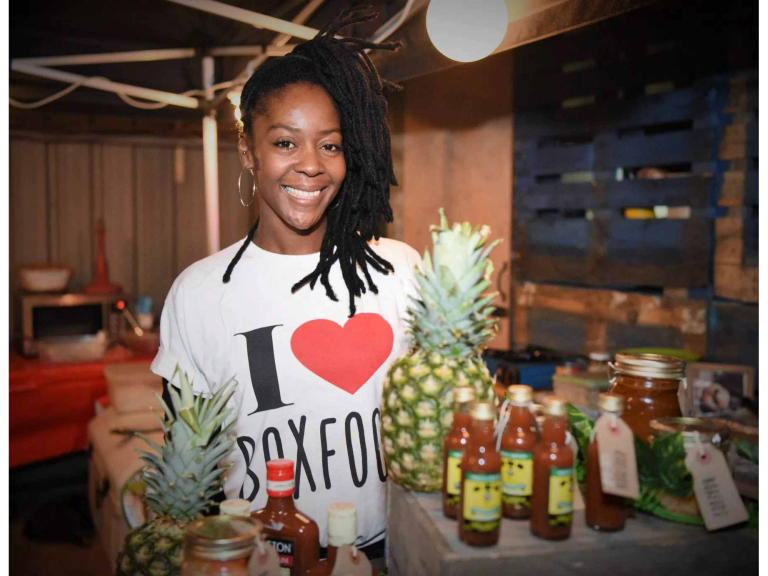 Join Kids for Kids Charity for a weekend of fun! Enjoy over an acre of private gardens with sculptures, an Exhibition of Original Art, BoxFood Jamaican street food, and designer stalls! All funds raised will help the children of Darfur, Sudan who are suffering the famine right now.
Summer Weekend Extravaganza
August 10th to August 12th
Founder of local charity Kids for Kids, Patricia Parker MBE, is opening her house and garden in Dorking on 10th-12th August as her personal effort to raise enough food to feed 100 children, and their animals, facing starvation this summer.  "Please join me" says Patricia "It's going to be a fun weekend, with something for everyone.  There will be beautiful stalls as well as a chance to discover my garden – which is hidden at the top of Cotmandene.  It is hard to believe the High Street is so near!"
There is famine in Darfur right now because the harvest has failed for the second year running. This is the first time Kids for Kids will have provided Emergency Aid, but Patricia says, "I cannot bear the thought of children starving. We are planning a really fun event, with a very serious purpose". The weekend will open with a Private View for the Art Exhibition by Patricia herself on Friday 10th.   Patricia has exhibited in London at the Mall Galleries, Blackfriars Gallery, Llewellyn Alexander Gallery and the Society of Women Artists and has pictures in many collections, including Trinity College Cambridge. Also on view will be paintings by Robin Radclyffe whose colourful pointillist technique is right up to the minute.
The Kids for Kids Summer Weekend is the perfect way to spend a summer day whilst enjoying exclusive access to private gardens in Dorking, Surrey! "Do come with a big appetite" says Patricia "We have the brilliant BoxFood Company providing Caribbean food – curry goat, jerk chicken plus vegan choices and side dishes.  Exciting to find in Dorking!"
The weekend events are as follows:
Friday 10th August: Private View of Artwork 6.30 – 8.30p.m. Wine & Canapes  – invitation only Please apply to Patricia for an invitation– patricia@kidsforkids.org.uk   07957206440
Saturday 11th August: Open Garden, Summer Fete, Art Exhibition – 10.30a.m. – 4.00p.m. Donation £5 to include tea, coffee or wine & home-made cakes.  Licensed organic wines available. Designer Stalls: Traditional Polish pottery, potted plants and flowers, exclusive beauty products by Arbonne, jewellery, and handmade silk flowers by Fiona Bliss – to name a few! 
Sunday 12th August:  11a.m. – 4p.m.  Last chance to see the Art Exhibition 
We look forward to seeing you there! Do visit our website for more details and don't forget to apply for an invitation to the Art Exhibition Private Viewing. 
Future dates
Saturday 11th August 10:30am until 4:00pm
Sunday 12th August 11:00am until 4:00pm