Christmas Panto CINDERELLA @EpsomPlayhouse #panto
Ashley Avenue
Epsom
Surrey
KT18 5AL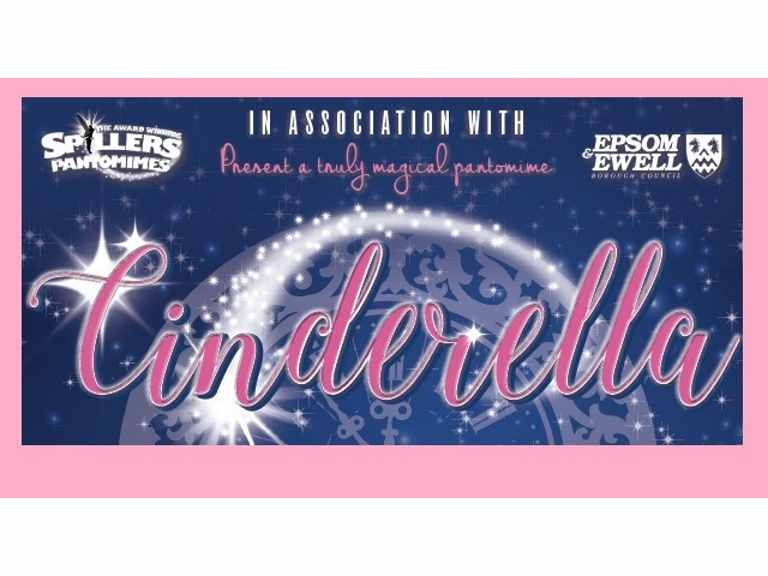 The wonderful Cinderella comes to Epsom Playhouse this Christmas
Epsom Playhouse
Cinderella
Friday 15 December - Sunday 7 January
(please check exact dates available)

Are you ready for a gigantic sprinkle of Epsom Playhouse magic this Christmas? Then get set to join Cinderella on a pumpkin coach ride through pantoland! There's only one problem, Cinders' ugly sisters and wicked step-mum make her clean all day and it's really not fair. She needs you! Plus some support from her best friend Buttons and maybe a bit of help from a certain fairy Godmother!
There are morning, matinee and evening performances on most days.
For full information and to make a booking online visit www.epsomplayhouse.co.uk  or call (01372) 742555 / 742227 or like us on Facebook - www.facebook.
Future dates
Saturday 16th December
Sunday 17th December
Monday 18th December
Wednesday 20th December
Thursday 21st December
Friday 22nd December
Saturday 23rd December
Sunday 24th December
Tuesday 26th December
Wednesday 27th December
Thursday 28th December
Friday 29th December
Saturday 30th December
Sunday 31st December
Tuesday 2nd January
Friday 5th January
Saturday 6th January
Sunday 7th January