Japanese Knotweed – a problem for owners, sellers and buyers alike @TWMSolicitors unravel the legal knot for you
16th November 2015
... Comments
---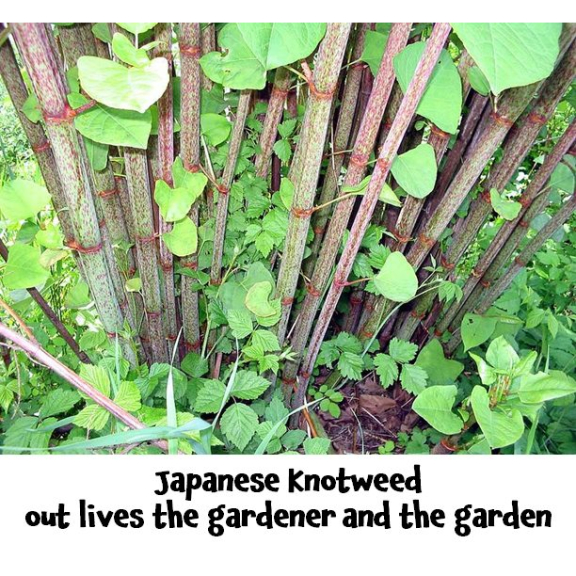 Who would believe that a house sale could get tied up in a knot by a plant – but this is just the case with Japanese Knotweed. As a seller you have a legal requirement to declare it – as a buyer you'll need to know about it.
Maybe you are not moving – but you still have a legal requirement to control it – and the rules are getting stricter. 
The team at TWM Solicitors tell us about the legal requirements should this plant rear its ugly head. 
"All parties to a house sale should be aware of the negative impact of Japanese Knotweed, an invasive non-native plant able to damage buildings, driveways, roads and drains.  Mortgage offers are usually withdrawn if Japanese Knotweed comes up on a survey prior to purchase. 
The seller is asked on the Property Information Form "Is the property affected by Japanese Knotweed?" There are three possible answers: Yes; No; or Not Known.
If a seller knows the property they are selling has been affected then the answer has to be a "yes" to avoid a claim for misrepresentation.   Even if remedial works have taken place (the solution long term is for specialised treatment to remove the plant which must come with a guarantee for at least 10 years), some buyers may not wish to proceed anyway.  Most sellers have no idea about Japanese Knotweed or what it looks like.  Should they tick the "no" answer or the "not known" answer?  It may actually be best to stipulate that no warranty can be offered and that the buyer must rely on their own survey.   
Buyers should also be aware.  Japanese Knotweed has an adverse impact on valuation. Lenders mostly refuse to lend on it (save where treatment has been carried out and a guarantee exists).   It is a case of being aware and informing oneself as to the issue as much as possible about whether it's a problem in a property you're looking at.
Public awareness of Japanese Knotweed should be greater.  At the end of 2014 the Government announced new rules so that people can now be fined up to £2,500 (or receive an ASBO) for failing to control it (and other plants such as Himalayan balsam and giant hogweed).  Companies who fall foul of the law can be fined up to £20,000." 
If you have any queries in relation to the points raised in this blog, please contact Claire Fountain – Claire.fountain@twmsolicitors.com
TWM Solicitors
01372 826245