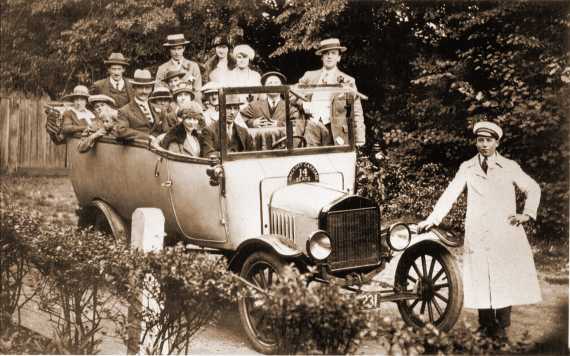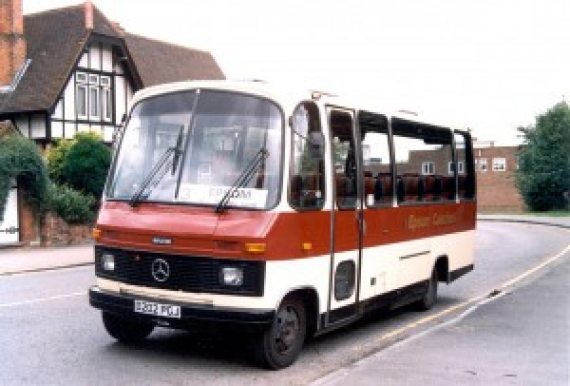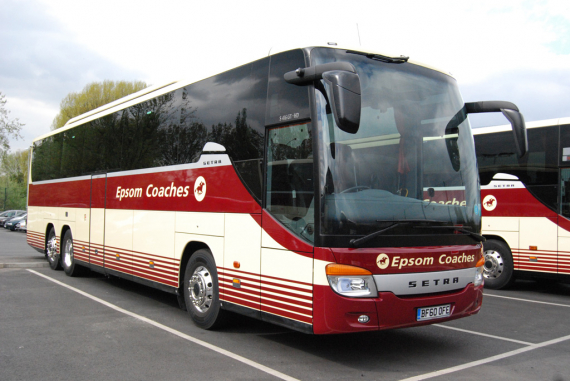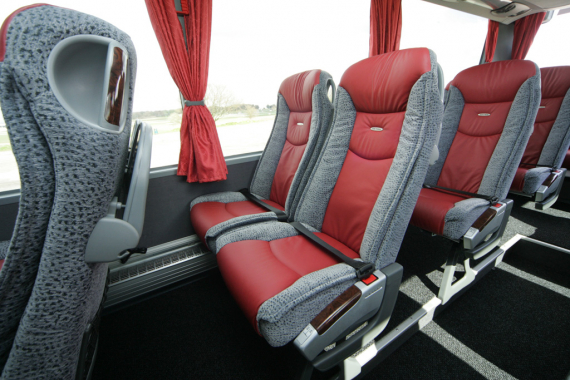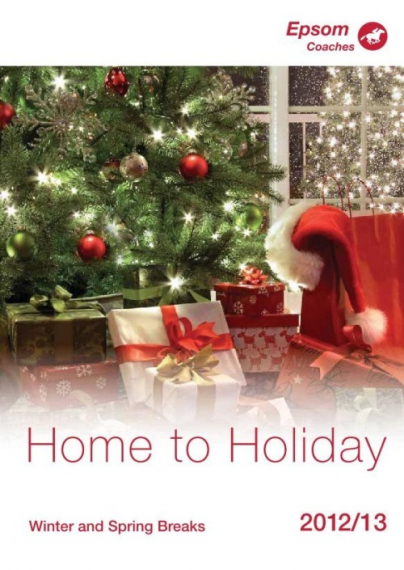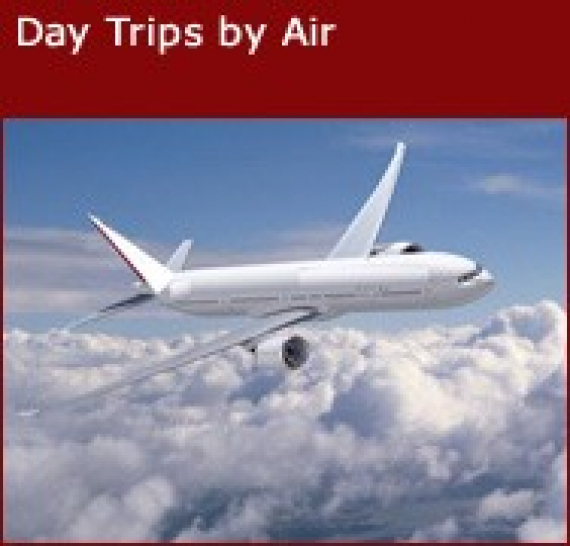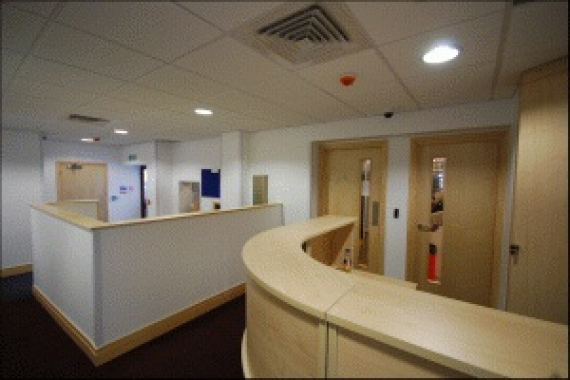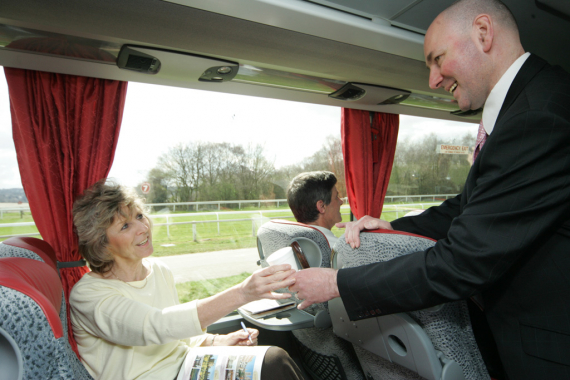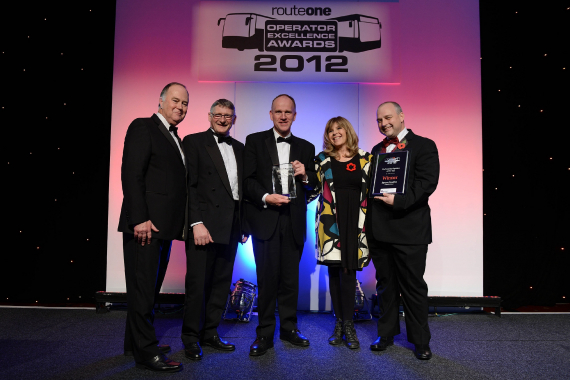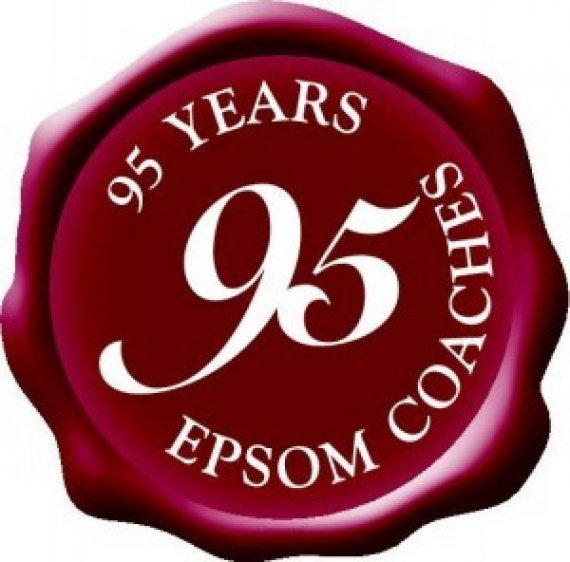 about us
Thinking of a holiday '€"day trip'€" coach hire? Then look no further than Epsom Coaches, offering you a truly professional service.
---
Epsom Coaches
Holidays - Day Trips - Guided Tours - Coach Hire
serving Epsom and Ewell and surrounding villages
Epsom Coaches - based in Epsom Surrey are a highly respected company with a long history. Established in 1920 with the charabancs and horse drawn transport of that era they have provided the area with first class transport and service for nearly 100 years. They give a fascinating insight into their own history and the evolution of transport - HISTORY.
They are a company which keeps up with new innovations in transport design and comfort, and pride themselves on their customer service. Their Epsom office offers a welcoming reception and departure lounge to start any holiday or trip off in style.
Their red and cream livery is a familiar sight on the roads around the area - but they go much further afield - read more.
Travel in style and comfort with Epsom Coaches
Holidays 01372 731705
Coaches 01372 731700
Recommended by The Best of Epsom and Ewell
---
Holidays
"Holidays With You In Mind"
Many people think a coach holiday restricts them to the UK - not with Epsom Coaches.
They offer a wide variety of holidays in the UK, Europe and even venture as far as Canada.
Their extensive experience and knowledge of the travel industry means they can link all elements of your travel - coach - ferry - cruise - flight into one smooth itinerary.
All their holidays benefit from:
· Home pick-ups
· Tour guide
· High quality hotels
· Excursions
· Top of the range coaches
· Experienced drivers
· BCH & ATOL Protection
Explore the delights of England, from the coast to coast, with the vibrant cities and rustic villages in between. Visit the cragged mounts of Scotland and Wales, and explore their history. Go on a Highland Safari.
Venture to our neighbours in Europe and see their history first hand.
Why not enjoy a cruise within your holiday? Epsom Coaches - together with Fred Olsen Cruises can offer you the luxury of both their services. Visit the Baltic - Norway - Spain and even as far afield as Canada. All steps along your route carefully arranged for you to make a seamless trip.
And if you are looking for a Christmas or New Year break - they have great locations to enjoy the festive season in.
Take a look at the brochures:
Epsom Coaches Autumn & Spring 2016/17
Give them a call on 01372 731705 or Email HOLIDAYS
For a holiday with everything taken care of contact Epsom Coaches
---
Day Trips & Tours
Fancy a day out which is simple to arrange? No organising tickets - timetables?
See parts of this country you've always wanted to visit….  Visit a castle or one of many historic locations. Got a hobby - there are trips many exhibitions to fuel your interest. Maybe a trip to the seaside? Yes they have it all - you can even fly to some of their destinations - all in one day.
Everything is organised for you, you simply get on a coach at one end - have a fabulous day - and get off again - all in the comfort and safety of an Epsom Coaches vehicle.
All their day trips benefit from:
· Convenient local pick-ups
· Admissions where stated
· Tour guides on selected tours
· Top of the range coaches
· Experienced drivers
Take a look at the brochure:
Epsom Coaches UK & Continental Great Days Out 2016
For an exciting range of day trips and tours try Epsom Coaches
---
Coach Hire
Need to move people about?
Wedding - Family Outing - Works Outing - School Trip - Sports Trip - Corporate Event - Staff Travel
Whatever the occasion, whether looking for a single private hire or a longer term contract hire, Epsom Coaches can offer you the vehicle and service you need. They offer two standard sizes of coach, with 25 or 53 seats, and they can also offer the 48 seat Club Class coach.
These Mercedes manufactured vehicles give you all the comfort and safety we have come to expect from Epsom Coaches, and their specification includes:
· All vehicles meet R66 safety standards
· Climate controlled air conditioning
· Air suspension with front step kneeling device
· Thermostatic heating
· Public address/CD/Radio system
· DVD playback (fully licensed by MPLC)
· Seat belts
· Double glazing
· Safety features including anti-lock braking
· Mobile telephone communications
· Refrigerator
· Full carpeting
· Reclining seats with grab handle & glove nets
· All vehicles London Emission Zone compliant
Club Class vehicles give you all of the above together with tea/coffee facilities and washroom.
If it's a long term contract service you need - Epsom Coaches can offer you a very professional and bespoke service whatever your size of company. They can provide you with the reliability you need, and can even arrange for vehicles to be liveried with your company emblems.
See COACH HIRE and CONTRACT HIRE services.
Remember - you will always travel in comfort and safety with Epsom Coaches.
Give them a call on 01372 731700 or Email COACHES
For all your coach hire needs - Epsom Coaches.
---
Safety First
On todays busy roads safety is paramount and Epsom Coaches take this very seriously. They undertake all their vehicle repairs in-house at their new depot built in 2010. They ensure all vehicles - regardless of age or size - meet all the requirements needed to ensure their passengers safety. They also take the same care with their drivers providing the training needed to allow them to keep up with ever changing advancements in vehicles.
Epsom Coaches have joined the BUSK UK - Simply Safe scheme - which gives advice on all the safety aspects when organising school trips.
A company that puts your safety first - Epsom Coaches.
---
Epsom Coaches - A Local Company
Epsom Coaches are a truly local company, with a descendant of the original founders - back in the 1920's - as their Managing Director. They are respected local employers, and actively support many community events.
2013 - The Royal Marsden announced as Charity for the year.
They also support local business and were the proud sponsors for the Best Business Personality at the 2011 Epsom and Ewell Business Excellence Awards.
Epsom Coaches supporting the local community.
October 2012 - voted The Best Employer in Surrey
November 2012 - Quality Line - the bus operating division - voted The Best Medium Sized Bus Operator in the UK - by RouteOne.
MD Steve Whiteway - Winner of Industry Special Award by RouteOne.
---
Travel in Comfort and Safety and Style with Epsom Coaches 
---
Please mention thebestofepsomandewellwhen you contact Epsom Coaches
Contact us

Epsom Coaches
Roy Richmond Way
Epsom
Surrey

KT19 9AF

Email us now

Visit our website

find us here

follow us

This is a live stream from Twitter - not the voice of thebestof!

find us on facebook

accreditations


Coach Operator for Groups - The Gro