YogaBellies for Pregnancy - Corstorphine and Sighthill
St Anne's Church, 1 Kaimes Road
EH12 6JR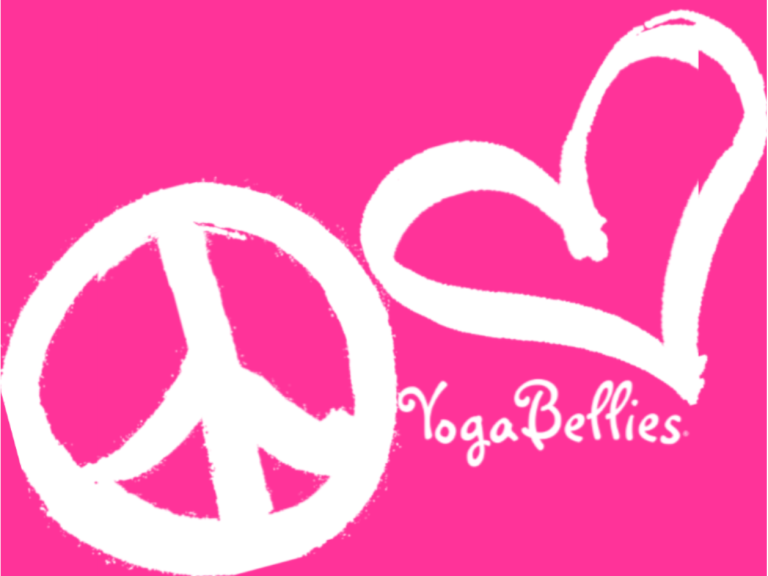 Pregnancy yoga suitable from 12 weeks of pregnancy right up until you give birth
Timetable
Monday 6:30-7:45pm at St Anne's 
Monday 7:50-9:05pm at St Anne's 
Tuesday 6-7:15pm at Sighthill Bowling Club 
What happens at the classes?
The classes last one hour and 15 minutes during which we practice breathing techniques for labour, yoga postures and end with a guided relaxation. The yoga postures are all completely safe and suitable for pregnancy and I can offer modifications for any aches and pains (e.g. PGP/SPD, carpal tunnel, diastasis recti).  We focus on building strength and stamina, keeping you flexible and fit throughout your pregnancy, and also relaxing.  Each week we start the class by talking about a different aspect of pregnancy or birth to ensure you are as prepared as you can be for birth and motherhood.
How much does it cost and what does that include?
Classes are booked in blocks of 8 weeks costing £97.  A £15.50 deposit is required to secure your place and the remaining balance is due before you attend your first class (I will send you instructions for paying once your have booked your place).  You will receive a YogaBellies tote bag full of pregnancy-related information and a few treats, and we will send you valuable yoga, pregnancy and baby information once a week via our virtual pack emails.  We also have a WhatsApp group where we share class updates, pregnancy tips and birth announcements.
When can I start?
We recommend that you wait until you are at least 12 weeks pregnant, unless you already have a regular yoga practice.  If you have any pre-existing medical conditions or have had any problems during pregnancy, please run this past your GP or Midwife before starting the class and discuss with myself.  Please don't worry if you have never done yoga before, most of our mums-to-be are trying it for the first time!
What do I need to bring?
Mats, blankets and equipment are all provided.  All you need to bring is a bottle of water and wear comfortable clothes.

How do I book a space?
Please click here to pay your deposit and complete our online health questionnaire; select YogaBellies for Pregnancy as the class type and Louise Burchell as your class teacher.  Please let me know which class time you would prefer and I will do my best to accommodate your choice. Upon receiving your booking form I will confirm your place and send over the payment details.
Follow me on Facebook and Instagram.
Future dates
Monday 30th September 6:30pm until 7:45pm
Monday 7th October 6:30pm until 7:45pm
Monday 14th October 6:30pm until 7:45pm
Monday 21st October 6:30pm until 7:45pm
Monday 28th October 6:30pm until 7:45pm
Monday 4th November 6:30pm until 7:45pm
Monday 11th November 6:30pm until 7:45pm
Monday 18th November 6:30pm until 7:45pm
Monday 25th November 6:30pm until 7:45pm
Monday 2nd December 6:30pm until 7:45pm
Monday 9th December 6:30pm until 7:45pm
Monday 16th December 6:30pm until 7:45pm
Monday 6th January 6:30pm until 7:45pm
Monday 13th January 6:30pm until 7:45pm
Monday 20th January 6:30pm until 7:45pm
Monday 27th January 6:30pm until 7:45pm
Monday 3rd February 6:30pm until 7:45pm
Monday 10th February 6:30pm until 7:45pm
Monday 17th February 6:30pm until 7:45pm
Monday 24th February 6:30pm until 7:45pm
Monday 2nd March 6:30pm until 7:45pm
Monday 9th March 6:30pm until 7:45pm
Monday 16th March 6:30pm until 7:45pm
Monday 23rd March 6:30pm until 7:45pm
Monday 30th March 6:30pm until 7:45pm
Monday 6th April 6:30pm until 7:45pm
Monday 13th April 6:30pm until 7:45pm
Monday 20th April 6:30pm until 7:45pm
Monday 27th April 6:30pm until 7:45pm
Monday 4th May 6:30pm until 7:45pm