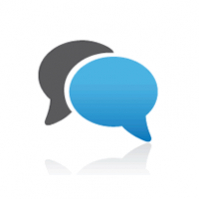 Mum and baby group in Eastbourne Breastfeeding and postnatal support Ran by midwife Stacey FREE
Lounge au Lait is a FREE mum and baby group in Eastbourne. Provides breastfeeding and postnatal support to ALL mums. it is ran by registered midwife Stacey, and is on 10:30 - 12 every Tuesday at The Art House.
In November we have guests Matt from 4front Physiotherapy on the 8th discussing Pelvic Girdle Pain, and Jayne from Yummy Mummies on the 18th to tell us all about her exercise group especially for mums.
Future Dates
Tuesday 9th May
10:30am until 12:00pm
Tuesday 16th May
10:30am until 12:00pm
Tuesday 23rd May
10:30am until 12:00pm
Tuesday 30th May
10:30am until 12:00pm
Tuesday 6th June
10:30am until 12:00pm
Tuesday 13th June
10:30am until 12:00pm
Tuesday 20th June
10:30am until 12:00pm
Tuesday 27th June
10:30am until 12:00pm
Tuesday 4th July
10:30am until 12:00pm
Tuesday 11th July
10:30am until 12:00pm
Tuesday 18th July
10:30am until 12:00pm
Tuesday 25th July
10:30am until 12:00pm
Tuesday 1st August
10:30am until 12:00pm
Tuesday 8th August
10:30am until 12:00pm
Tuesday 15th August
10:30am until 12:00pm
Tuesday 22nd August
10:30am until 12:00pm
Tuesday 29th August
10:30am until 12:00pm
Tuesday 5th September
10:30am until 12:00pm
Tuesday 12th September
10:30am until 12:00pm
Tuesday 19th September
10:30am until 12:00pm
Tuesday 26th September
10:30am until 12:00pm
Tuesday 3rd October
10:30am until 12:00pm
Tuesday 10th October
10:30am until 12:00pm
Tuesday 17th October
10:30am until 12:00pm
Tuesday 24th October
10:30am until 12:00pm
*thebestof cannot be held responsible for any changes, amends or cancellations of an event
Contact us: 07711902789

visit us

The Art House
Grove road
Eastbourne
Bn214tr

find us on facebook