The Official Eastbourne Half Marathon Video
21st February 2014
... Comments
---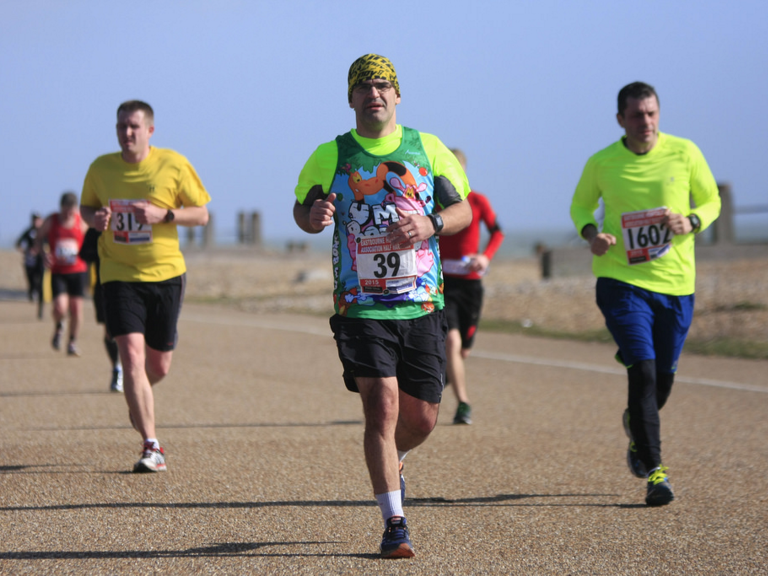 Eastbourne Half Marathon organisers have asked us make a short professional video about the event. Unfortunately they have a tiny budget and now we are trying to raise a bit more, to be able to do the film as a proper multi camera production.
Our objective is to produce a short but glamorous 5 minute introduction to the sports event held by the beautiful Eastbourne seaside.
This is not really a commercial film but more of a community project which hopefully triggers more events to be filmed and help Eastbourne businesses. Eastbourne hosts many interesting events but they are never documented on video. Having short Youtube videos about these events would greatly boost the local businesses.
We have set up a site for the Half Marathon film where you can read more about it. The site also contains information how to contact us regarding sponsoring. There's a "crowd funding" option where individuals can support the project through donations to our Paypal account. Paypal is a secure and easy way to pay with all credit and debit cards.
The next Eastbourne Half Marathon takes place on 2nd March 2014, from 9am-1pm. It starts and ends at Princess' Park and runs through the harbour area and Beachy Head. The film will be fast paced and will show the warm up, the start, highlights of the run, the junior run, the finishing line and the winners. All this will be intercut with shots of the entertainment and the beautiful scenery.
We (Double Vision) are film makers that have worked for big International clients such as Direct Line, Rolls Royce and Airbus and with big stars like Madonna, Chaka Khan, Van Morrison… We have made several International TV Documentaries.
The site for The Official Eastbourne Half Marathon is:  www.double-vision.co.uk