Job Vacancy in Polegate - 3 month FTC available!
9th February 2018
... Comments
---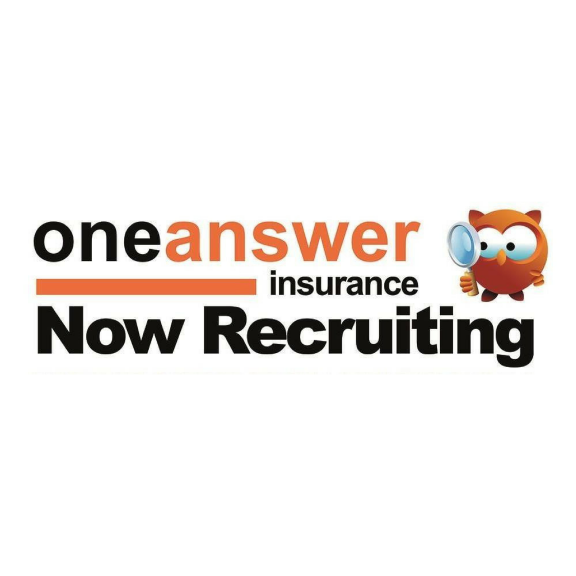 One Answer Insurance are looking for a great communicator with a keen eye for detail to join our Debt Recovery team on a three month fixed term contract as a Cancellation and Debt Recovery Advisor.
A major element to this role is debt collection; you would be responsible for chasing debt to prevent cancellations and collecting debt on cancelled policies.This role would be ideally suited to an individual experienced in debt-recovery, ideally in insurance, who is able to confidently have difficult conversations regarding debt.
This is initially on a three month FTC basis, with the potential to go permanent.

Key responsibilities:
Phone customers to try and save policies at risk of cancellation due to unpaid debt.
To help and advise customers to avoid unnecessary cancellations
Debt chase policies where cancellation has been unavoidable
To work all reports within the iPrompt system
To deal with a number of diaries within the department including both the cancellation due to non-payment and the debt chase diary, making sure that nothing goes overdue
Keep records of correspondence on CDL and produce a weekly report to the Finance Director to show what has been processed and what has been saved
Deliver excellent customer service by responding swiftly to queries and concerns from clients.


Person Requirements:
Confident when delivering a difficult message.
Must have experience in a debt collection position.
Must have a strong personality, a positive outlook and a clear focus on business profitability and saving money.
Should be a natural forward planner who critically assesses their own performance, who is credible and comfortable in dealing with various customers types.
Excellent communication skills and ability to see things from the other person's point of view.
High levels of accuracy when inputting information into the systems
Good working knowledge of MS Office 2007 or later, particularly Excel and Word, and ideally CDL system, Internet and email.

About Our Company:
Founded in 2000, we are a rapidly growing, award-winning Insurance Brokerage based in Polegate, East Sussex. We provide both personal and commercial insurance services.
We offer all new and existing employees a comprehensive training induction, with continued support, coaching and development programmes, as well as offering you the opportunity to partake in industry-recognised qualifications.


How to Apply
For more information or to apply for this position, call the Recruitment team on 01323 819819 or send your CV to recruitment@1answer.co.uk.