Celebrating the Great Outdoors : Photo Competition
31st January 2014
... Comments
---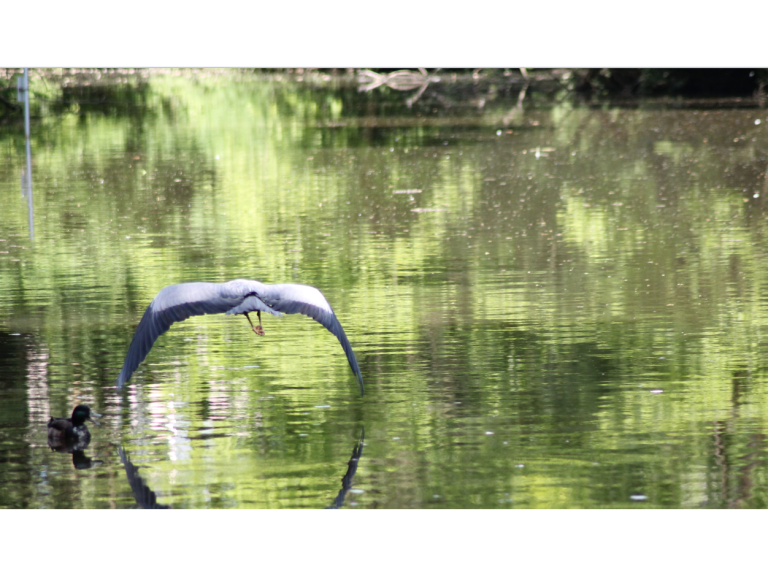 The contest proved a great success with more than 150 entries across the three categories – Changing Seasons, In Motion and Hidden Crawley, with prizes available for the overall winner and individual category winners.
Claire Stephenson was voted overall winner with her spectacular entry entitled 'Tilgate Park in the snow'.
The deserving category winners are:
Darren Wells, with his photo of trees reflected in a lake, was winner of Changing Seasons
Erin Prosser-Wellburn, with her photo of a grey heron flying over Goffs Park Lake, scooped the In Motion category
The Hidden Crawley category was awarded to Syndonia Worth with her photo of the pagoda in Tilgate Park
All four photos are included in the February/March issue of Crawley Live, with Claire Stephenson's winning image featured on the cover.
The judging panel consisted of Councillor Duncan Crow, Cabinet member for Leisure and Cultural Services, and council officers.
Councillor Crow said: "Judging was very difficult due to the extremely high standard of entries. It was great to see the community embracing the spirit of the competition and finding inspiration from the town. Thank you very much to everyone who took park and congratulations to the worthy winners."
The winners were presented with a canvas of their print, courtesy of Tesco Crawley Photo Centre, on Tuesday 4 February at a preview evening held at The Hawth. They, together with a selection of other entries, are now on display in an exhibition for the next two weeks for all to see.
There's also the chance the photos will be added to the council's photo library and used to promote the town.
Collateral