World Energy Capital Assembly
TBC, London, England, United Kingdom
SW6 3JW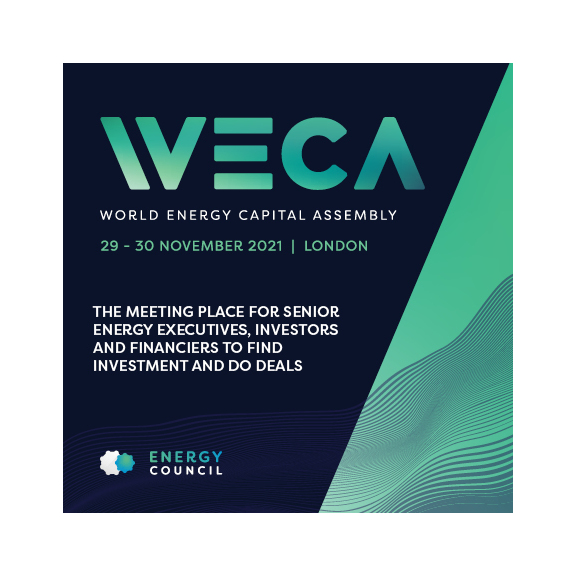 The World Energy Capital Assembly is the meeting place for Senior Energy Executives, Investors and Financiers to find investment and do deals.
The World Energy Capital Assembly will be returning to London with an all-new format bringing you bespoke executive boardrooms, international and C-suite industry discussions in our Amphitheatre Sessions, as well as a profound analysis of the macro industry issues affecting the Upstream Finance and Investment community in our plenary keynotes and panels.
A few headlines from the agenda:
Positioning Upstream in an Increasingly Uncertain Future for Oil
The Great Balancing Act - Returns vs. Narrative: The Outlook for Accessing Capital for E&P
Commodities Outlook Session – A Global Outlook for Energy - The Growth Paradigm
The Economics behind the Energy Transition – Considering Today's Patchwork Economy
Upstream Innovators Panel – The Reimagining of Upstream Capabilities – E&P as the Great Innovator
This year we will conclude the Assembly with the Annual Awards Dinner, which represents a global benchmark of excellence for those working in our industry. Recognising and honouring the individuals and companies at the forefront of first-class deals, value creation or exceptional financial and operating performance.
This year, our panel of judges will be recognising and honouring the leading individuals and companies across 11 categories, including the prestigious Lifetime Achievement Award.
To find out more about the World Energy Capital Assembly please visit the website and register your interest to receive regular updates. >> https://info.energycouncil.com/world-energy-capital-assembly-find-out-more
Prices:
E&P Companies: Super Early Bird: GBP 1995.00,
E&P Companies: Early Bird: GBP 2295.00,
E&P Companies: General Admission: GBP 2795.00,
Non E&P Companies: Super Early Bird: GBP 2295.00,
Non E&P Companies: Early Bird: GBP 2595.00,
Non E&P Companies: Standard Admission: GBP 3095.00
URL:
Inquiries: https://go.evvnt.com/802234-2?pid=2093